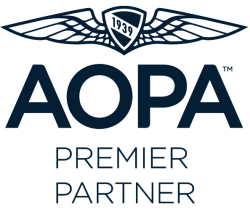 Welcome to the AOPA member training portal provided by PilotWorkshops. We're proud to support the AOPA as a Premier Partner and pleased to provide you with a selection of our training materials. Bookmark this page—you can log in any time.
This website contains sample programs from selected PilotWorkshops online courses. They are taught by our nationally-known instructors (see their bios) and contain tips and techniques you can use on your next flight.
Video and audio lessons can be played on any computer or mobile device with internet connection.
Pilot's Tip of the Week: Each tip is under 2 minutes long and contains valuable nuggets of wisdom.