Airmanship Series
Elevate Your Flying To A Higher Standard!
This "back-to-basics" program provides a refresher on core skills with a focus on precision flying and pilot mindset. It covers specific techniques you can use to fly smoother in every phase of flight.
This series is not designed to teach you how to fly, but how to fly better. It focuses on improving the fundamentals…the finer points of flying that will keep you alive and out of trouble. The workshops are taught by highly accomplished "Airmen" that have risen to the top of their professions as airline, military and corporate pilots. They are also award-winning flight instructors who share their personal experiences and tips learned from decades of real world flying (see their bios below).
The workshops have a "back to basics" focus that pilots of all experience levels will find refreshing and useful. Our instructors offer straight-forward, no-nonsense tips and techniques that are easily integrated into your cockpit. If you use these simple techniques – you will be a better, safer pilot, no matter what your experience level is.
Short Workshops Make Learning Easy
The training is delivered in 38 short, focused lessons. This allows you to learn at your own pace and tackle the pursuit of Airmanship in small, bite-sized segments.
25 Video Lessons:
Many of the lessons in this series use images and graphics to support the training. The video workshops are viewed on your computer, iPad or smart phone through an easy-to-use menu structure. Just pick a topic you want to brush up on and press play. Our expert instructors get right to the point with simple explanations and practical advice.
13 Audio Lessons:
Some of these lessons are delivered as MP3 audio files that you can stream online with the click of a button – or download them onto your favorite mobile device. You can listen to these lessons in your car or while you work out and take advantage of idle down-time.
Transcripts:
You can also access a word-for-word transcript for all 38 video and audio workshops. They are provided in PDF format and can be printed for taking notes or following along with the material as it is being presented.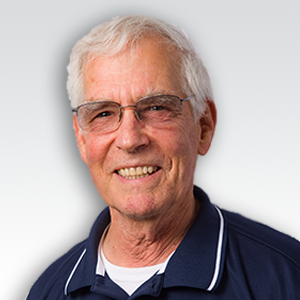 Doug Stewart
National CFI of the Year, DPE
Doug Stewart was the "National Certificated Flight Instructor of the Year" in 2004. A Master Certified Flight Instructor, Gold Seal Instructor and Designated Pilot Examiner – he is based at the Columbia County Airport (1B1) in Hudson, NY.
Doug owns and operates his own flight school specializing in instrument training and has logged over 12,500 hours of dual instruction given, with over 5,700 hours of that being instrument instruction. He regularly gives instruction in aircraft as simple as the J-3 Cub, and as complex as the Piper Malibu / Mirage.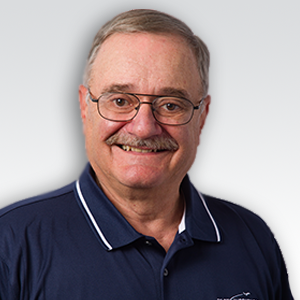 Bob Nardiello
DPE, CFI of the Year
Bob Nardiello was the "Flight Instructor of the Year" in 2004 and "FAA Safety Counselor of the Year" in 2006 for the Windsor Locks Flight Standards District Office. He has over 14,000 hours of total flight experience, with more than 7,500 hours as a Flight Instructor. He currently holds CFI, CFII, MEI, and ATP ratings and serves as a Designated Pilot Examiner. Bob was the Chief Flight Instructor at a Part 141 Flight School and is also a seasoned charter pilot flying a Cessna 421, Citation Ultra and Citation Excel.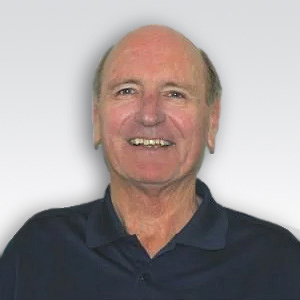 Wally Moran
DPE, NAFI Flight Instructor Hall of Fame
Wally Moran is a retired airline captain and spent much of his career as a training instructor and check airman on aircraft including the Boeing 747 and 767. He has held a flight instructor certificate for over 50 years. He is a Designated Pilot Examiner for gliders and has given over 4500 hours of flight instruction in single engine, multiengine, gliders and seaplanes. Wally has been awarded the FAA Wright Brothers Master Pilot Award and is designated a Master CFI by the National Association of Flight Instructors. In 2017 Wally was elected to the NAFI Flight Instructor's Hall of Fame.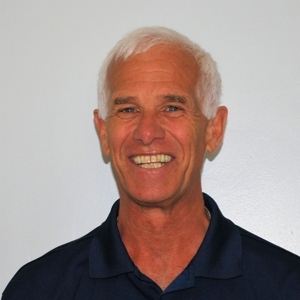 Bob Martens
USAF (ret) Safety Officer, FAA Safety Program Manager
Bob Martens is a nationally known speaker, consultant and aviation safety expert. He retired from the FAA after spending 17 years as a Safety Program Manager. In this role, he delivered hundreds of live seminars devoted to General Aviation safety. Bob retired from the USAF (rank of Colonel) in 2000 after 30 years of active and reserve duty. He was an Aircraft Commander in a C-5A and also served as Flying Safety Officer and Chief of Safety with the 439th AirWing. Bob has logged thousands of flight hours in both military and GA aircraft.
Rod Machado
CFII, ATP, Author and Aviation Speaker
Rod Machado has taught millions the basics of flying through flight lessons, simulation and training materials. Teaching and speaking to pilots in the 50 states and Europe since 1973, he simplifies the complex, makes bland topics interesting and educates with humor.
Flying since age 16, he is a rated ATP with all fixed wing Flight Instructor ratings, he was AOPA's National Flight Instructor Spokesman and a columnist for AOPA Pilot and Flight Training magazines for many years. He has given over 10,000 hours of dual instruction given.
Rod Machado's Private Pilot Handbook and Instrument Pilot's Handbook are used to train pilots in respected Universities, Flight Schools, FBOs and High Schools throughout the country.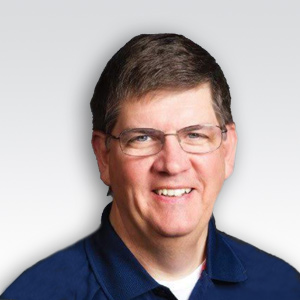 Tom Turner
NAFI Flight Instructor Hall of Fame
Master CFI Tom Turner holds an ATP certificate with instructor, CFII and MEI ratings and has a Masters Degree in Aviation Safety. He was the 2010 National FAA Safety Team Representative of the Year and the 2008 FAA Central Region CFI of the Year and has logged over 2,500 hours instructing. In 2015 Tom was inducted into the NAFI Flight Instructor's Hall of Fame.
Tom was a Captain in the United States Air Force and has been Lead Instructor for the Bonanza pilot training program at the Beechcraft factory. He now directs the education and safety arm of a 9000-member pilots' organization.
Training Overview
The course is delivered in a series of modules and provides a structured approach to improve your Airmanship in all areas of flying.
MODULE 1 – AIRMANSHIP PRINCIPLES
The concepts explained in this section are not new, however it is the discipline to execute these standards on every flight that defines Airmanship. Wally Moran and Bob Martens discuss the principles they practiced during their careers as airline and military pilots.
MODULE 2 – SAFETY & RISK MANAGEMENT
Accident statistics don't lie! In this section, we examine some high-risk areas that pilots face in their day-to-day flying and offer solutions that can greatly improve your safety.
MODULE 3 – NON-TOWERED AIRPORTS
Fact: most mid-air collisions occur in the traffic pattern at non-towered airports. In these workshops, Bob Martens discusses the challenges that every pilot faces when operating at non-towered airports and offers simple tips to help you manage the risk.
MODULE 4 – NIGHT FLYING
The fatal accident rate is much higher at night than during the day. Bob Martens reviews the factors that contribute to the night fatal accident rate and provides tactics to increase your safety and get more enjoyment out of night flying.
MODULE 5 – DECISION MAKING & PERSONAL MINIMUMS
Susan Parson provides a simple step-by-step process for creating your own set of personal minimums. In addition, Doug Stewart examines the FAA's "five hazardous attitudes". Discover how these attitudes can creep in and affect good judgment, putting you at risk.
MODULE 6 – ACCIDENT ANALYSIS & PREVENTION
These workshops examine some of the leading causes of fatal aircraft accidents. All of them could have been easily avoided and the focus here is on lessons learned and prevention.
Order Today and You'll Also Get
"Common VFR Mistakes"
31 Short Audio Lessons That Will Help You Avoid Problems
Taught by NAFI Hall of Fame Instructor Tom Turner
Simple tactics to avoid common errors
Based on real accident data
Includes accompanying transcripts
Airmanship Series Q&A
Q: How do I access the Airmanship workshops?
A: Your training is available online via a secure, password-protected website. You can watch it on any computer, tablet or phone.
Q: Do you offer a USB Flash Drive option with this program?
A: No. USB Flash drives are not available for this course due to the frequency of updates. You can download any of the material (optional) with your online access.
Q: Can I download the videos and audios?
A: Yes, with your online access you have the option to download the videos, audios and transcripts in the program.
Q: Will my online access ever expire?
A: No. Once you register your login credentials, they will never expire. You will always have access to the program.
Q: Can I access the videos from more than one computer or device?
A: Yes – with your login info, you can access the site from any device as often as you want for personal use.
90 Day 
Money-Back

 Guarantee!

If you aren't completely satisfied we'll give you a full refund. No questions asked! PilotWorkshops.com has been an A+ rated member of the Better Business Bureau since 2006.
WINGS Approved!
You can earn 6 WINGS credits for completing these programs. A simple form for requesting credit is included on the website.
Airmanship Series
Online Access
—  Get started now with instant online access
—  Watch or listen on any computer, tablet or phone
You can download any of the files (optional) with your online access.
Your Price: $69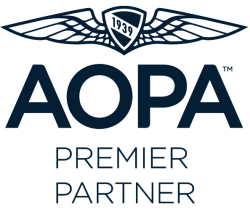 PilotWorkshops is proud to support AOPA and its membership in their mission of advancing the growth and safety of general aviation.