Private Pilot Missing Lessons
Private Pilot: The Missing Lessons
The most valuable lessons are often neglected, glossed over, or forgotten during Private Pilot training
If Only My Instructor Had Taught Me That
The Private Pilot Certificate truly is a license to learn. There are so many aspects of flying that it's impossible to cover them all in primary training. That makes it challenging for newer pilots to expand their comfort zone and break through barriers on their journey to becoming an experienced pilot.
Even seasoned pilots suffer from knowledge gaps that stay with them as their experience grows. This can cause hesitation, frustration, and feeling overwhelmed as they seek out new flying challenges.
This video course covers the things you wish someone had explained completely in the first place … the things that can make the difference between struggling, and flying with confidence … the things that make it easier to fly with modern tools and in complex airspace.
These Missing Lessons demonstrate powerful tools and techniques that can help you achieve a new level of proficiency.
Briefings, Lessons, and In-Flight Demonstrations
The Missing Lessons videos are presented in a simple, easy to follow format.
Each end-to-end flight begins with a preflight briefing as a teaching opportunity, followed by real-time analysis of each step of the flight as it unfolds—all with live ATC communications. This combination of briefings and flying in the simulator will help you understand the material at a deeper level.
There are also single exercise flights that pick up where traditional training left off. These fill in the gaps between passing the test and applying a skill in the real world.
These missing lessons come from an instructor's experience and perspective. So even if you're a CFI there are pro tips and techniques you may never have seen or taught.
If you're an experienced pilot, the demonstrations may reveal the fix to a problem that has plagued you for years, or offer new techniques to try on your next flight.
If you're a rusty pilot, this is a great first step toward getting back in the air, and if you're a student pilot you'll be light years ahead in learning.
Using GPS, Autopilot and ForeFlight in the Wild
Throughout the course, we'll demonstrate ways you can use cockpit technology to reduce stress and workload. Taking full advantage of all your cockpit resources at the right time is a fundamental skill for today's pilot.
GPS: We fly with the Garmin GTN 750 and Garmin GNS 430, but most of these tips and concepts apply to any modern GPS navigator. You'll learn the best way to set up and utilize these tools in-flight.
Autopilot: Private Pilots often struggle with their autopilot—specifically when to use it and how to use it. We'll give you strategies for using this valuable tool and demonstrate the techniques in-flight.
ForeFlight: A good flight starts with a good plan. We'll show you how to maximize the power features in ForeFlight for solid planning, as well as little known tricks to monitor your flight and make informed decisions that can keep you out of trouble.
My compliments to you in developing the "Private Pilot Missing Lessons" Course. It is well designed and professional.

I found the course material very helpful in brushing up my flying skills. The instructor is very knowledgeable and delivers the course material in an easy to follow, straight forward, informative manner. The 3 D animations are excellent making the flight simulations very realistic. I highly recommend it.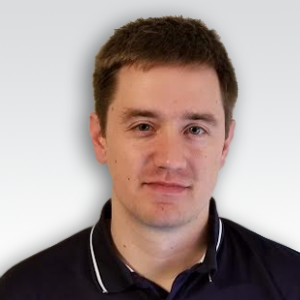 Ryan Koch
CFII, PilotWorkshops Course Designer/Producer
Ryan works on the course development team at PilotWorkshops and is involved in the design and development of our online training programs. He is also an active flight instructor specializing in instrument flight and is a flight simulator expert. He currently instructs out of Wausau, WI and has experience doing remote flight instruction via simulators.
Ryan was the driving force behind the development of several PilotWorkshops online courses, including IFR: The Missing Lessons and Advanced IFR. Ryan is also a contributing expert for PilotWorkshops' IFR Mastery series and is a regular participant in the Instructor's Roundtable. He teaches ground schools, runs ATC communications courses for both IFR and VFR pilots, and has developed curriculum for a variety of IFR proficiency programs, and a simulator-centered high school aviation program.
"I've been stuck in a rut lately, flying to the same few airports for lunch, or doing pattern work to stay current. This course inspired me to start planning longer trips to get the full utility out of my Private Pilot Certificate, and gave me the knowledge to do it."
"As a CFI with over 5,700 hours teaching and flying, I thought it would be a waste of time to review this course, but it couldn't be farther from the truth. I picked up some great new techniques that I'll be able to use right away and start teaching. Watching Ryan use the Garmin GPS and ForeFlight at the level he does was a real eye-opener too. Really informative and useful."
Frequently Asked Questions
Q. How do I access the Private Pilot Missing Lessons videos?
A. Your videos are available online via a secure, password-protected website. You can watch the videos on any device—Windows PC, Mac, iPad, iPhone or Android. The website has a simple menu structure so you can easily find the segment you want to watch and start it with the click of a button.
Q: Will my online access ever expire?
A: No. Once you register your login credentials, they will never expire. You will always have access to the program.
Q: Can I download the video files onto my iPad?
A: If you have an internet connection, you can watch the videos online without downloading them. However, you can also move the video files from the optional USB drive to your iPad (using your computer and iTunes) which will allow you to watch the videos without an internet connection. We provide step-by-step directions for moving these files to your iPad.
Q. Can I access the videos from more than one computer or device?
A. Yes – with your login info, you can access the site from any device as often as you want for personal use.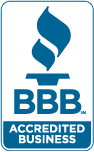 90 Day Money-Back Guarantee!
If you aren't completely satisfied we'll give you a full refund. No questions asked! PilotWorkshops.com has been a A+ rated member of the Better Business Bureau since 2006.

WINGS Approved!
You can earn 6 WINGS credits for completing this program. It's an easy way to stay current and advance within the WINGS program!
Order Today — Two Options
Online Access
– Get started now with instant online access
– Watch on any computer, tablet, or phone
Your Price: $129
Online Access + USB Flash Drive
– Get started now with instant online access
– Watch on any computer, tablet, or phone
– Includes USB flash drive with all videos
– Free shipping in USA
Your Price: $149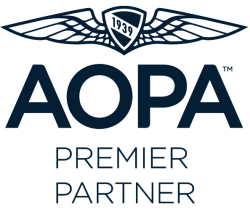 PilotWorkshops is proud to support AOPA and its membership in their mission of advancing the growth and safety of general aviation.