IFR Mastery Monthly Scenarios
"The Most Convenient Way To Gain Valuable IFR Experience"
– Master the finer points of Instrument flying
– Hone valuable skills and decision making
– Gain a better understanding of the IFR system
– Learn to manage common emergencies
– Get the most out of your next IPC
– Watch scenarios on your computer, iPad or smartphone
"One of the best training aides I've used in my 40 years of flying."
–  John Graff, Colorado
Online Scenarios That Build Confidence
There is no substitute for actual flying experience – pilots that train and fly regularly are typically confident and proficient. While we can't put you in an airplane, we can do the next best thing by immersing you in the mental aspects of IFR flying.
IFR Mastery is a continuing series of online, scenario-based workshops. Each month, we provide a challenging real-world IFR scenario that tests your knowledge and hones your decision making skills.
It's more than reading another article or watching another video. IFR Mastery delivers a powerful way to keep your head in the game and gain valuable experience from the comfort of your computer.
The best part of IFR Mastery is you will get maximum return for the time you invest! Because you are actively engaged, you will learn and retain the lessons in far less time. And because it's fun, you will want to do it more often.
"When it comes to exercising IFR thinking, the program that I was most impressed with was the IFR Mastery Series from PilotWorkshops.

PilotWorkshop's IFR Mastery Series hits a sweet-spot mix of material to do on your own schedule and interactively – especially if you spend time in the discussion groups."

A Focused Structure For Busy Pilots
IFR Mastery offers an approach that makes learning fun. The scenarios follow a format that is simple and straight-forward.
Step 1 – Get a Quick Briefing
The first step is to watch a short video that sets the stage for your IFR scenario.
You will get a full briefing of the situation and a detailed explanation of all the factors you must consider.
Step 2 – Evaluate Your Options
Here, you will further assess the situation and choose your course of action.
The resources are specific to each scenario and may include weather data, aircraft specific information, performance charts, IFR enroute charts, approach plates, airport information and other relevant data.
Step 3 – Make Your Choice
You will be given a list of options for how to best manage the situation. Select your choice using a live polling feature on our website. This way, you can get instant feedback and compare your choice with other pilots.
Step 4 – Learn From Instructors
After making your selection, you will watch the instructor's analysis video and hear which option they chose.
They will provide step-by-step instruction for each scenario and offer a technically detailed explanation of their process for completing each flight.
These segments are full of tips and techniques!
Step 5 – Visit The Hangar
This is our members-only discussion forum. After going through the workshops, you will enjoy spending time in the Hangar.
You can read the forum posts where pilots share a story or ask the instructors a question. There are lots of valuable discussions that come out of these scenarios and you are free to join them if you wish.
This is also the place where you can listen to the Roundtable Audio where all our instructors get together and further dissect each scenario.
Finally, you can access the monthly IFR Quiz to see how much you learned…and don't forget to read the lively discussions that the quizzes are sure to instigate.
"..a great learning tool for any pilot who wants a painless path to the experience typically gained by scar tissue."
Meet The IFR Mastery Instructors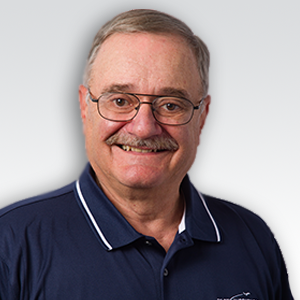 Bob Nardiello
Bob Nardiello was the "Flight Instructor of the Year" in 2004 and "FAA Safety Counselor of the Year" in 2006 for the Windsor Locks Flight Standards District Office. He 14,000 hours of total flight experience, with more than 7,500 hours as a Flight Instructor. He currently holds CFI, CFII, MEI, and ATP ratings and serves as a Designated Pilot Examiner. Bob was the Chief Flight Instructor at a Part 141 Flight School and is also a seasoned charter pilot flying a Cessna 421, Citation Ultra and Citation Excel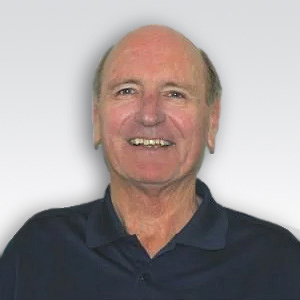 Wally Moran
Wally Moran is a retired airline captain and spent much of his career as a training instructor and check airman on aircraft including the Boeing 747 and 767. He has held a flight instructor certificate for over 50 years. He is a Designated Pilot Examiner for airplanes and gliders and has given over 4000 hours of flight instruction in single engine, multiengine, gliders and seaplanes. Wally has been awarded the FAA Wright Brothers Master Pilot Award and is designated a Master CFI by the National Association of Flight Instructors. In 2017 Wally was elected to the NAFI Flight Instructor's Hall of Fame.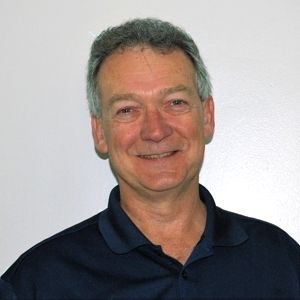 John Krug
John Krug's 27 years of experience as an Air Traffic Controller combined with his experience as an active flight instructor and charter pilot, allow him to assist pilots in gaining a better understanding of the ATC system and how to best operate in it. While with the FAA, he was an On-the-Job-Training Instructor for new controllers and worked as a Quality Assurance Specialist, responsible for conducting in-flight evaluations of the Air Traffic System and investigating accidents and incidents.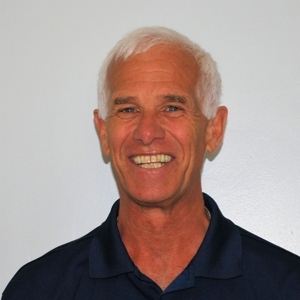 Bob Martens
Bob Martens is a nationally known speaker, consultant and aviation safety expert. He retired from the FAA after spending 17 years as a Safety Program Manager. In this role, he delivered hundreds of live seminars devoted to General Aviation safety. Bob retired from the USAF (rank of Colonel) in 2000 after 30 years of active and reserve duty. He was an Aircraft Commander in a C-5A and also served as Flying Safety Officer and Chief of Safety with the 439th AirWing. Bob has logged thousands of flight hours in both military and GA aircraft.
Jeff Van West
Jeff Van West is PilotWorkshops' Creative Director with the primary responsibility for managing the development and creation of the company's pilot proficiency training programs, including our flagship IFR and VFR Mastery programs.
For 19 years, Jeff ran many noteworthy aviation media projects with his own firm, Van West Communications, including magazines, books, videos and live seminars. Jeff previously served as editor-in-chief of IFR Magazine and co-editor of Aviation Consumer, and his work appears in AOPA Pilot, Flight Training Magazine, Plane and Pilot, and AVweb. He's an experienced flight instructor with certifications for single- and multi-engine airplanes, seaplanes, and gliders. Jeff was the creator of the first pilot transition program for new Cirrus aircraft.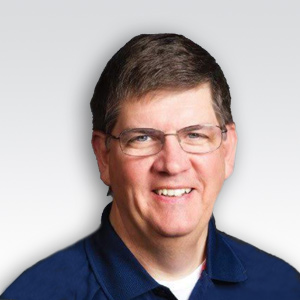 Tom Turner
Master CFI Tom Turner holds an ATP certificate with instructor, CFII and MEI ratings and has a Masters Degree in Aviation Safety. He was the 2010 National FAA Safety Team Representative of the Year and the 2008 FAA Central Region CFI of the Year and has logged over 2,500 hours instructing. In 2015 Tom was inducted into the NAFI Instructor's Hall of Fame.
Tom was a Captain in the United States Air Force and has been Lead Instructor for the Bonanza pilot training program at the Beechcraft factory. He now directs the education and safety arm of a 9000-member pilots' organization.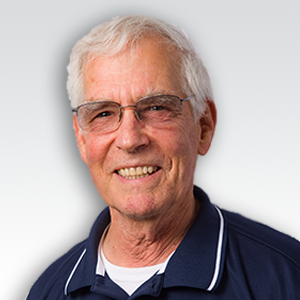 Doug Stewart
Doug Stewart was the "National Certificated Flight Instructor of the Year" in 2004. A Master Certified Flight Instructor, Gold Seal Instructor and Designated Pilot Examiner – he is based at the Columbia County Airport (1B1) in Hudson, NY. He owns and operates his own flight school specializing in instrument training and has logged over 11,6000 hours of dual instruction given, with over 4,7000 hours of that being instrument instruction. He regularly gives instruction in aircraft as simple as the J-3 Cub, and as complex as the Piper Malibu / Mirage.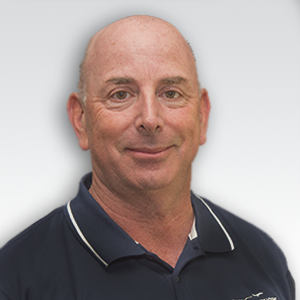 Dave Hirschman
Dave Hirschman is an ATP/CFII who specializes in aerobatic and tailwheel flight instruction. He has provided more than 2,000 hours of aerobatic dual instruction in airplanes including the Decathlon, Pitts S-2B, Extra 300L, Stearman, WACO, and T-6. He has flown piston singles in Alaska, Canada, Greenland, Mexico, and the Bahamas and performed air-to-air photo missions in those places.
Dave is the author of "Hijacked: The Heroes of Flight 705," and he has been on the editorial staff of AOPA Pilot magazine since 2008. He has logged more than 8,000 flight hours in single and multi-engine land and seaplanes. He has a masters degree in journalism from the University of Michigan.
Sign Up Today And We Will Waive The $199 New Member Charge & Give You Instant Access To All The Scenarios Below.
The $199 new member charge covers the value of all the monthly IFR Mastery scenarios we have previously published on our website. With this offer, you'll get access to all these scenarios for no additional cost.
IFR Mastery Q&A – Answers to Common Questions
Q: Will it run on my Computer and iPad?
A: Yes. IFR Mastery runs on Windows PCs, Mac, iPad, iPhone, and Android devices. The only requirement is an internet connection and a web browser. Over half of our current subscribers watch the IFR Mastery scenarios on their iPads.
Q: How long does my IFR Mastery membership last?
A: It's month-to-month. There is no long-term obligation or commitment, you can easily cancel at any time via online account, email or phone. We send you two emails per month so you won't forget about it.
Q: What is the "New Member" fee?
A: First, realize that you do not pay the $199 new member fee during this special offer. But normally, this fee covers the value of all the monthly scenarios we have previously published on our website.
Q: It sounds good, can I try it for a month or two?
A: Sure. That's the beauty of our monthly membership. Obviously, we want you to get value from your membership and improve as an instrument pilot. However, if it's not for you…you can cancel at any time (easily done on our website, email or over the phone) and billing will stop immediately. This puts you in control without investing a lot of money up front.
Q: Will you ever raise my price in the future?
A: No. Your price will never increase as long as you remain an active member.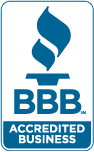 Give it a try – You have nothing to lose!
If you aren't completely satisfied at any time, you can cancel your membership and billing will stop immediately.
PilotWorkshops.com has been a A+ rated member of the Better Business Bureau since 2006.
WINGS Approved!
You can earn 3 WINGS credits for each monthly IFR Mastery scenario completed: 1 basic, 1 advanced and 1 master. An easy way to stay current and advance within the WINGS program!
IFR Mastery Online Membership
Special Price: $19/month includes access to all scenarios + a new scenario every month
-New Member fee waived
-Cancel any time
Note: Your membership will automatically renew with new monthly scenarios until you decide to stop. This can easily be done by email, phone or on the website.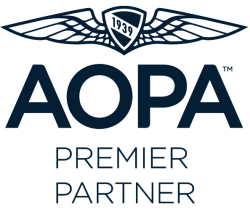 PilotWorkshops is proud to support AOPA and its membership in their mission of advancing the growth and safety of general aviation.