Airmanship 2.0: Pursuing Excellence In Flying
Four renowned flight instructors help you reach a higher level of flying proficiency.
Learn The Flying Secrets Of These Top Instructors
We released our original "Airmanship Series" back in 2007 and it was one of our most popular programs. Last year we decided to take a fresh look at this topic, and invited an all-star panel of flight instructors to participate in a series of roundtable discussions: Catherine Cavagnaro, Dave Hirschman, Wally Moran, and Doug Stewart (bios below).
We wanted to find out what pilots struggle with most, and give them simple fixes. We also wanted to help pilots assess their own flying and identify areas for improvement. Most of all, we wanted to offer solid advice pilots can use to reach their personal next level.
Combined, these instructors have delivered over 25,000 hours of dual instruction, in addition to holding these collective credentials:
2 are National Flight Instructor Hall of Fame inductees
2 are FAA National CFI of the Year winners
1 is an FAA Wright Brothers Master Pilot award winner
3 are Designated Pilot Examiners
Few pilots have the opportunity to learn from instructors of this caliber. This program gives you direct access to their collective experience and advice.
The recording sessions were moderated by our own Ryan Koch, and what came out of them was pure gold. Those of us sitting in the recording studio control room listening live were blown away. We knew right away we were on to something special.
The knowledge shared in these recordings can help any pilot or flight instructor reach a higher level of flying excellence.
New Audio Format—Listen At Your Leisure
We decided to take a new approach with Airmanship 2.0 and deliver an all-audio experience, since the topic is well-suited to this format. At the same time, we wanted this course to have the structure and practical usability of our other online training courses. That was our challenge.
Luckily we had experience with our IFR and VFR Mastery series, where we deliver two new audio programs (roundtables) each month. Our product team used this knowledge to help with the initial design for Airmanship 2.0, then spent the next few months working with our instructors to refine it. Finally, we spent three full days in the recording studio and captured over 15 hours of roundtable discussions, which we edited down to the 10 most useful training hours. Now you can tap into the combined wisdom of these renowned flight instructors in a simple, easy-to-follow format.
Listen and learn while you're driving, working out, or relaxing on the couch. The audio format makes it easy to review these lessons often, so they can really sink in and improve your flying.
Learn From This Decorated Panel Of Experts
Catherine Cavagnaro
Catherine Cavagnaro learned from one of aviation's great instructors: Bill Kershner. He was famous for aerobatics, and Catherine is as well. At Ace Aerobatic School she uses a Cessna 152 Aerobat and an acrobatic Bonanza to help pilots understand their airplanes, explore unusual attitudes, learn how to get out of sticky situations and, best of all, avoid them from the start.
Catherine writes the monthly Flying Smart column for AOPA Pilot Magazine and serves as a DPE in Tennessee. She enjoys sharing aviation applications with her students at Sewanee: University of the South where she is the Gaston Swindell Bruton Professor of Mathematics as well as chair of the Mathematics and Computer Science Department.
Catherine was the 2020 FAA Certificated Flight Instructor of the Year and the 2018 FAA Safety Representative of the Year. In 2018, she was inducted into the Tennessee Aviation Hall of Fame, and in 2022 she was inducted into the National Flight Instructor Hall of Fame.
She's an animal lover, with a "near menagerie" of rescues at home. However, at least one deer and one turkey vulture didn't sing praises for her piloting after getting too close to her airplanes at the wrong moment.

Dave Hirschman
Dave Hirschman brings a unique perspective to flight instruction while wearing several aviation hats. As an instructor, he specializes in aerobatic flight and tailwheel aircraft, with more than 2000 hours of aerobatic dual instruction given in the Decathlon, Pitts S-2B, Extra 300L, Stearman, WACO, T-6, and others. That's in addition to another 1000+ hours giving instruction as diverse as instrument flight to flying on floats. 
As a corporate pilot, he's single-pilot type rated in Cessna Citations. He's also been a ferry pilot, crop duster, airshow pilot, and flown warbirds with more than 9000 hours in single and multi-engine land and seaplanes.
Dave started in journalism, with a Masters Degree from the University of Michigan and is author of the book "Hijacked: The True Story of the Heroes of Flight 705." The journalism degree positioned him well to become an Editor at Large for AOPA, where he has a "dream job" of flying all sorts of piston singles in Alaska, Canada, Greenland, Mexico, and the Bahamas.
He's performed air-to-air photo missions all over the world. This includes flying the photo plane below an Eclipse Jet trying to capture an actual solar eclipse happening in the background—a one-time shot with no do-overs that was, by definition, flying while squinting at the sun. No pressure.

Wally Moran
Wally Moran has been a flight instructor since he was a senior in high school, some 60+ years ago. His 39-year career with Trans World Airlines started with the iconic "Connie" and continued through most of the airliners of the era. He was an instructor and FAA check airman on the Boeing 747, as well as TWA's Chief Pilot.
He's been immersed in general aviation over those years as a pilot, flight instructor and FAA Designated Pilot Examiner. He has given more than 4500 hours of GA flight instruction and administered over 2300 FAA flight tests. He is also an active glider pilot, instructor, and DPE for gliders with over 1400 glider hours. Perhaps this is why he doesn't think his deadstick landings in powered airplanes count as emergencies.
Wally has twice been recognized as FAASTeam Representative of the year. In 2017 he was inducted into the National Flight Instructor Hall of Fame. 
Wally has worked with PilotWorkshops since the company began. These days, his primary role is disagreeing with Dave Hirschman during IFR and VFR Mastery roundtable sessions.

Doug Stewart
Doug Stewart is one of the most experienced flight instructors working today, with over 13,000 hours of dual instruction given in everything from J3 Cubs to single-engine turboprops and twins. That's out of over 16,000 hours total logged. Doug is known for taking clients on multi-day IFR trips around the country in all sorts of weather and through almost every kind of airspace. That's in addition to flying his own Cessna Cardinal and Piper Super Cruiser.
He's a 12-time Master Certificated Flight Instructor, Gold Seal Instructor, and Designated Pilot Examiner. He was the National Certificated Flight Instructor of the Year in 2004, and is one of the founders of the Society of Aviation Flight Educators (SAFE). He's a member of the FAA General Aviation Joint Safety Committee and contributed to the Airman Certification Standards. He's been doing FAA safety seminars since before there even was a FAASTeam.
Doug was a professional touring musician before he started flying for a living, proving that he puts following one's passion above any likelihood of achieving financial reward.
Targets Specific Areas For Improvement
The Airmanship 2.0 course is organized by the topics listed below, and includes hours of expert advice. The roundtable format provides a valuable exchange between the instructors as they discuss common mistakes, simple fixes, useful techniques, funny stories and the most important lessons they've learned in their decades teaching pilots.
Part 1: Stick and Rudder as a Lifelong Discipline
Part 2: The Journey from A to B
Part 3: When Things Go Wrong
Part 4: Expanding Your Envelope
Listen To Samples From The Program:
1. Two Hands On The Yoke? (5 min)
2. Opposite Direction Pattern Entry (5 min)
3. Keeping The Rust Off (5 min)
You can move between tracks using the "playlist" icon in the upper right corner of the player.
Quick Reference Guide & Bonus Material
We extracted the best tips, fixes and advice from the instructor recordings and put them into an easy-to-read guide, along with links to bonus videos and other helpful material.
This is a great learning tool on it's own, but especially useful when paired with the audio program.
Keep it on your iPad or computer, and use it to review the ideas and advice our instructors provide in the program.
(67-page PDF file)
Frequently Asked Questions
Q: I bought your original Airmanship Series program a number of years ago. Is this the same thing?
A: No, this is a completely new program with a fresh look at the concepts of Airmanship.
Q: How do I access the Airmanship 2.0 audio lessons?
A: Your training is available online via our secure, password-protected website. Simply login to our website and you can use our built-in audio player and listen to the streaming audio lessons on any phone, computer or tablet.
Q: Can I download the audio files?
A: Airmanship 2.0 is delivered as a streaming audio program using the built-in player on our website, and we recommend using it this way for best results. However if you require offline access, we do provide the option to download the MP3 audio files. You will be responsible for loading them onto your specific computer or mobile device if you choose this option.
Q: Will my online access ever expire?
A: No. Once you register your login credentials, they will never expire. You will always have access to the program.
Q: Can I access the course from more than one device?
A: Yes – with your login info, you can access the course from any device, for personal use, as often as you want.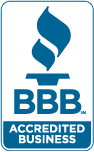 90 Day 
Money-Back

 Guarantee!

If you aren't completely satisfied we'll give you a full refund. No questions asked! PilotWorkshops.com has been an A+ rated member of the Better Business Bureau since 2006.

WINGS Approved!
You can earn 6 WINGS credits for completing this program. It's an easy way to stay current and advance within the WINGS program!
Airmanship 2.0: Pursuing Excellence In Flying
Online Access — Streaming Audio
– Get started now with instant online access
– Listen on any phone, tablet, or computer
– Bonus Quick Reference Guide (PDF)
Your Price: $99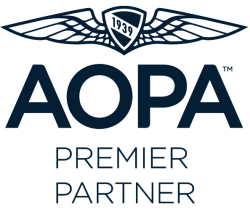 PilotWorkshops is proud to support AOPA and its membership in their mission of advancing the growth and safety of general aviation.