Sign up today and your first month is free. Get instant access to 62 scenarios.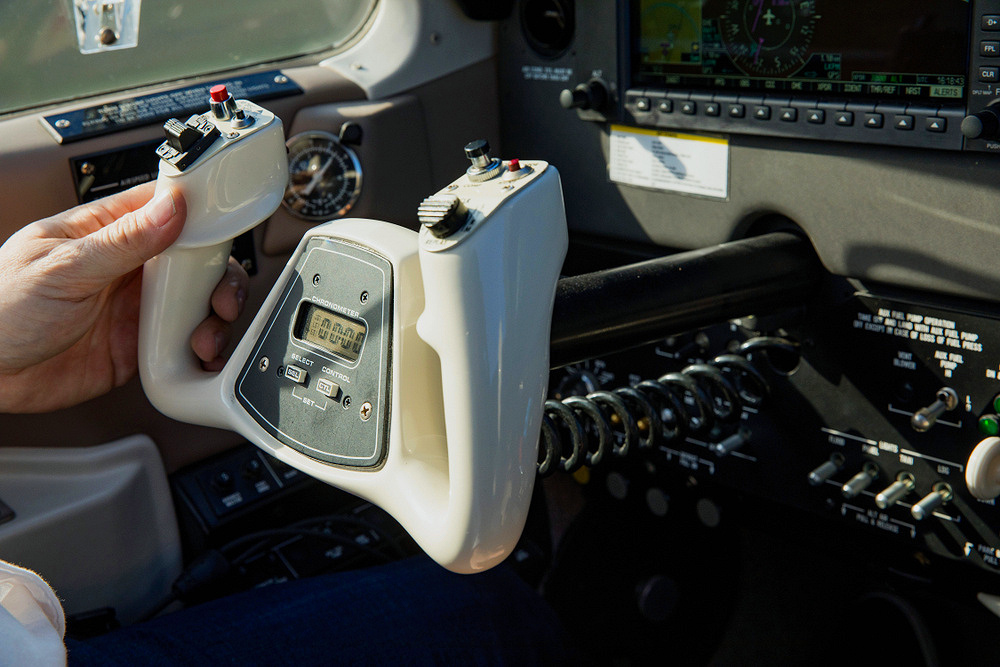 VFR Mastery
Try a new VFR challenge each month. It's a proven way to stay sharp and keep your head in the game!
Online Scenarios: Have Fun While You Learn
There's no substitute for actual flying experience – pilots that train and fly regularly are typically confident and proficient. While we can't put you in an airplane, we can do the next best thing by immersing you in the mental aspects of flying.
VFR Mastery is a continuing series of online, scenario-based workshops. Each month, we provide a challenging VFR scenario that tests your knowledge and hones your decision-making skills.
It's more than reading another article or watching another video. VFR Mastery delivers a powerful way to keep your head in the game and gain valuable experience from the comfort of your computer.
The best part of VFR Mastery is you'll get maximum return for the time you invest. Because you are actively engaged, you will learn and retain the lessons in far less time. And because it's fun, you'll want to do it more often.
Regular Exercise For Your Pilot Brain
Each month, VFR Mastery subscribers get a new online scenario. Our instructors follow a proven, step-by-step process that will test your knowledge and help you learn in a fun and effective way.
1. Watch
Start by watching a short briefing video that puts you in the pilot's seat, and details the scenario you'll be evaluating.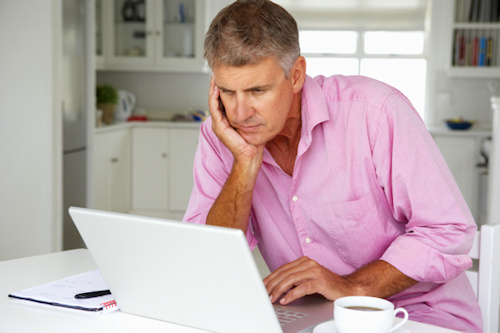 2. Think
Each scenario briefing ends with several options. Here you will review weather forecasts, aircraft data, airport information, sectional charts and more to help you choose.
3. Choose
Choose your favorite option, then compare your choice with other pilots on our live poll.
4. Learn
After making your selection, watch the instructor's video and learn which option they chose. They provide step-by-step instruction and offer a detailed explanation of their thought process.
These segments are full of tips and techniques!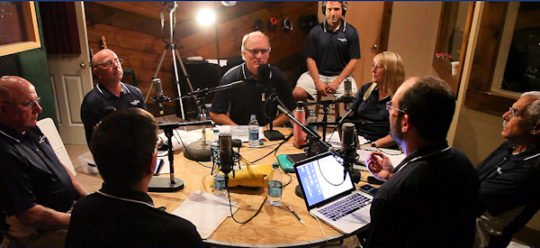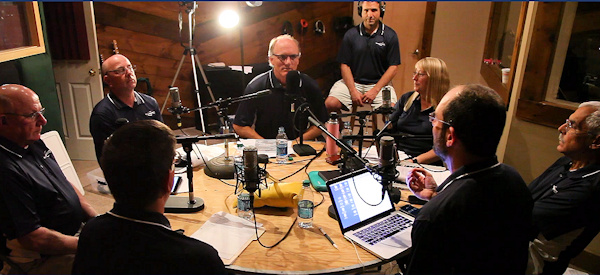 5. Listen
Our instructor roundtable discussion includes a panel of award-winning flight instructors who discuss and debate each scenario. They don't always agree…and that's the fun part, where a lot of learning happens.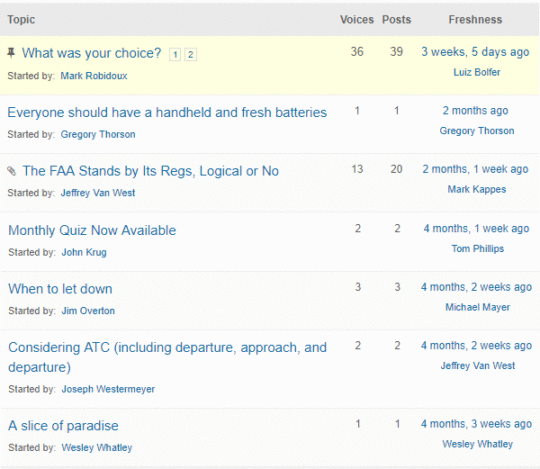 6. Discuss
After going through the scenario, visit the members-only online discussion forum where great tips, techniques and stories are shared. Valuable hangar flying with our instructors and other pilots.
Meet The VFR Mastery Instructors
Learn from top professionals who share their tips, techniques and strategies. Instructors include: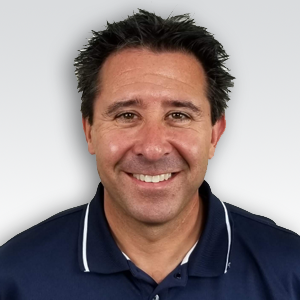 Michael Goulian
Aerobatic Champion & Red Bull Air Racer
Michael Goulian is one of North America's most decorated aerobatic pilots and recognized aviation professionals, starring in air shows throughout the country and having won multiple U.S. Aerobatic Championships and multiple Red Bull Air Races.
In addition to his air show and racing credentials, Michael is a Certified Flight Instructor. A firm believer in scenario based training, Goulian is a Cirrus Standardized Instructor Pilot (CSIP), and regularly traverses the country in a Cirrus SR-22, delivering talks to aviation groups designed to increase the awareness of safety and proficiency amongst the general aviation pilot community. He owns and operates Mike Goulian Aviation in Plymouth and Bedford, MA, which serve as Authorized Cirrus Training Centers.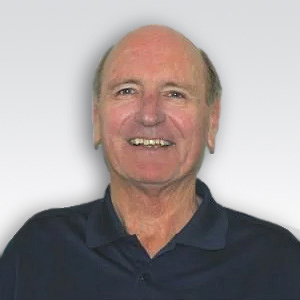 Wally Moran
DPE, NAFI Flight Instructor Hall of Fame
Wally Moran is a retired airline captain and spent much of his career as a training instructor and check airman on aircraft including the Boeing 747 and 767. He has held a flight instructor certificate for over 50 years. He is a Designated Pilot Examiner for gliders and has given over 4500 hours of flight instruction in single engine, multiengine, gliders and seaplanes. Wally has been awarded the FAA Wright Brothers Master Pilot Award and is designated a Master CFI by the National Association of Flight Instructors. In 2017 Wally was elected to the NAFI Flight Instructor's Hall of Fame.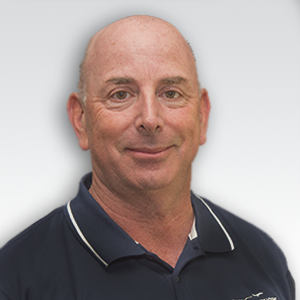 Dave Hirschman
ATP/CFII, Aviation Writer, Aerobatics Instructor
Dave Hirschman is an ATP/CFII who specializes in aerobatic and tailwheel flight instruction. He has provided more than 2,000 hours of aerobatic dual instruction in airplanes including the Decathlon, Pitts S-2B, Extra 300L, Stearman, WACO, and T-6. He has flown piston singles in Alaska, Canada, Greenland, Mexico, and the Bahamas and performed air-to-air photo missions in those places.
Dave is the author of "Hijacked: The Heroes of Flight 705," and he has been on the editorial staff of AOPA Pilot magazine since 2008. He has logged more than 8,000 flight hours in single and multi-engine land and seaplanes. He has a masters degree in journalism from the University of Michigan.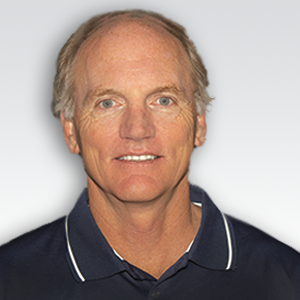 Richard McSpadden
Executive Director of AOPA's Air Safety Institute, Former USAF Thunderbird Leader
Richard McSpadden is the Executive Director of AOPA's Air Safety Institute and an active flight instructor. He holds a Commercial certificate with CFII, MEI, SEL ratings and a single-pilot Citation jet type rating. Richard began his GA flying in college and later flew F-15s, F-16s and the Super King Air 300 for the USAF.
He culminated his USAF career as the Commander and Flight Leader of the USAF Thunderbirds.
A native of Panama City, Florida, McSpadden started flying as a teenager and has logged over 5,000 hours flying a variety of civilian and military aircraft. He taught his son to fly, instructed his daughter to solo in their Piper Super Cub, previously owned a 1950 Navion that was in his family for almost 40 years, and currently owns a 1993 Piper Super Cub.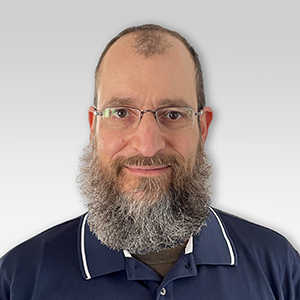 Jeff Van West
Vice President, Product Design and Strategy, CFII
Jeff Van West is PilotWorkshops' Creative Director with the primary responsibility for managing the development and creation of the company's pilot proficiency training programs, including our flagship IFR and VFR Mastery programs.
For 19 years, Jeff ran many noteworthy aviation media projects with his own firm, Van West Communications, including magazines, books, videos and live seminars. Jeff previously served as editor-in-chief of IFR Magazine and co-editor of Aviation Consumer, and his work appears in AOPA Pilot, Flight Training Magazine, Plane and Pilot, and AVweb. He's an experienced CFII/MEI with ratings for single- and multi-engine airplanes, seaplanes, and gliders. Jeff was the creator of the first pilot transition program for new Cirrus aircraft.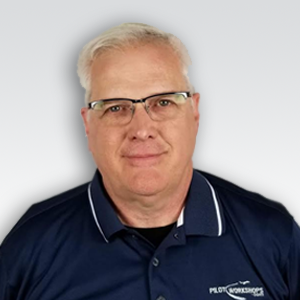 Bruce Williams
CFII, FAASTeam Rep, Aviation Author
Bruce Williams is the owner of BruceAir, LLC, an aviation consulting, training, and pilot-services company based in Seattle, WA. He has been a pilot since the early 1970s, and he is a certified flight instructor and FAASTeam representative in the Seattle area. Today, he focuses on training in technically advanced aircraft (TAA), the Beechcraft Bonanza series, and stall/spin/upset recovery courses in an Extra 300L aerobatic aircraft. He also instructs at Galvin Flying Services at Boeing Field. During a 15-year career at Microsoft, he worked on six versions of Microsoft Flight Simulator. In the 1980s, he edited the Western Flyer (now the General Aviation News). He is also the author of two books about using PC-based simulation to complement flight training, plus many features on a variety of topics for aviation-focused periodicals.  Bruce publishes an aviation blog at BruceAir.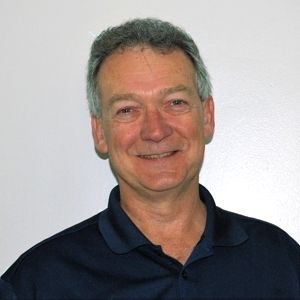 John Krug
CFII, FAA ATC Instructor & QA Specialist
John Krug's 27 years of experience as an Air Traffic Controller combined with his experience as an active flight instructor and charter pilot, allow him to assist pilots in gaining a better understanding of the ATC system and how to best operate in it. While with the FAA, he was an On-the-Job-Training Instructor for new controllers and worked as a Quality Assurance Specialist, responsible for conducting in-flight evaluations of the Air Traffic System and investigating accidents and incidents.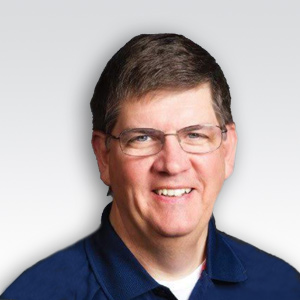 Tom Turner
NAFI Flight Instructor Hall of Fame
Master CFI Tom Turner holds an ATP certificate with instructor, CFII and MEI ratings and has a Masters Degree in Aviation Safety. He was the 2010 National FAA Safety Team Representative of the Year and the 2008 FAA Central Region CFI of the Year and has logged over 2,500 hours instructing. In 2015 Tom was inducted into the NAFI Flight Instructor's Hall of Fame.
Tom was a Captain in the United States Air Force and has been Lead Instructor for the Bonanza pilot training program at the Beechcraft factory. He now directs the education and safety arm of a 9000-member pilots' organization.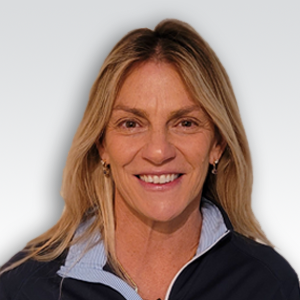 Catherine Cavagnaro
2020 FAA Certificated Flight Instructor of the Year, 2022 NAFI Flight Instructor Hall of Fame
Catherine Cavagnaro (CFI-I, MEI, ATP, DPE) offers spin and aerobatic instruction in addition to her position as Professor of Mathematics at Sewanee. She is a monthly contributor to AOPA Pilot Magazine and serves as a Designated Pilot Examiner for the Nashville FSDO. Catherine is the 2020 FAA Certificated Flight Instructor of the Year and the 2018 FAA Safety Representative of the Year. In 2018 she was inducted into the Tennessee Aviation Hall of Fame.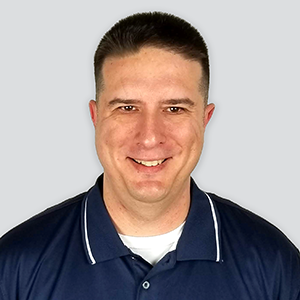 Kevin Plante
FAA ATC Specialist, Commercial Single/Multi Instrument
Kevin Plante has been an Air Traffic Control Specialist for 16 years and has been fully certified in several different towers and TRACONs.  His ATC experience has been in both USAF and FAA facilities.  Kevin currently works at a busy TRACON controlling a wide variety of aircraft into airports of every airspace classification.  Additionally, Kevin has worked with the design and modification of PBN procedures, implementation of new equipment/software into ATC facilities, and On-the-Job-Training of new controllers.
Kevin has been flying since 1997. He flies for personal travel as well as working as a contract pilot for corporate and charter operators.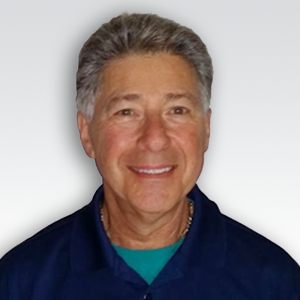 Mark Kolber
CFII & Aviation Attorney
Like many who fly for personal business or pleasure, Mark Kolber came to aviation later in life. Mark had been interested in flying since childhood, but his first three lessons were a birthday gift from his wife, hoping to get it out of his system. She claims she hasn't seen him since.
Thirty years later, Mark is a single-engine commercial pilot and CFI/CFII. He focused early on pilots coming to flying in mid-life as he did, and provided many hours of mountain flight instruction during his 20 years in Colorado. Now primarily involved in transition and recurrent training, Mark brings the perspective of an attorney who has represented pilots, mechanics and businesses in FAA enforcement and other aviation-related matters. He speaks to both legal and pilot groups and is a regular contributor to IFR Magazine.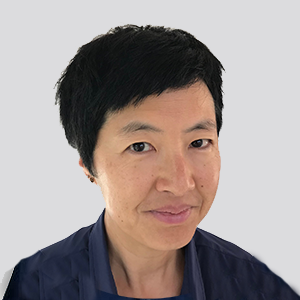 Elaine Kauh
CFII, FAASTeam Lead Representative, Corporate Pilot
Elaine is a six-time Master CFI with over 3800 hours of dual given. She provides instruction in high-performance and tailwheel airplanes, flies corporate aircraft, and presents pilot seminars in collaboration with her FAASTeam colleagues in Wisconsin. She's also a skilled instrument instructor and a contributing editor to IFR magazine. She especially enjoys teaching emergency procedures and training future CFIs, providing stall/spin endorsements in a Super Decathlon.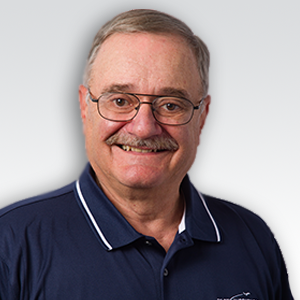 Bob Nardiello
DPE, CFI of the Year
Bob Nardiello was the "Flight Instructor of the Year" in 2004 and "FAA Safety Counselor of the Year" in 2006 for the Windsor Locks Flight Standards District Office. He has over 14,000 hours of total flight experience, with more than 7,500 hours as a Flight Instructor. He currently holds CFI, CFII, MEI, and ATP ratings and serves as a Designated Pilot Examiner. Bob was the Chief Flight Instructor at a Part 141 Flight School and is also a seasoned charter pilot flying a Cessna 421, Citation Ultra and Citation Excel.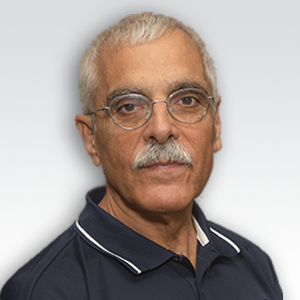 Paul Bertorelli
ATP/CFII, Aviation Writer, Editor
Paul Bertorelli is an ATP-CFII and in addition to instructing, he has been a charter pilot and sometime skydiving aircraft pilot. He's also an experienced skydiver with more than 3,000 jumps. He's currently editor at large for www.avweb.com and has been the editorial director and editor of Belvoir Media Group publications including IFR, Aviation Consumer, Aviation Safety and IFR Refresher. He has produced numerous aviation videos. He lives near Sarasota, Florida.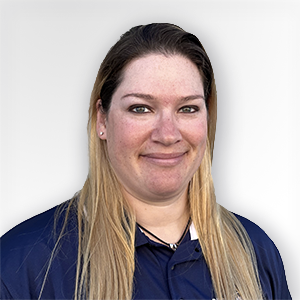 Sarah Rovner
DPE, FAA Safety Team Lead Representative, NAFI Master CFI, Gold Seal CFI
Sarah is currently a Designated Pilot Examiner, FAA Safety Team Lead Representative, NAFI Master Instructor, Gold Seal flight instructor, and 737 pilot for a Major U.S. airline. Since changing careers as a network engineer, she has obtained her ATP, CFI, CFII, MEI and has flown over 7800 hours. She holds a pilot license in 5 different countries (USA, Canada, Belize, South Africa and Iceland – EASA) and has flown over 150 different types of airplanes in 25 different countries including oceanic crossings in small aircraft. She continues to stay involved in general aviation through ownership of vintage aircraft and mentoring; volunteering at many different events and presenting original seminars on aviation safety and human factors.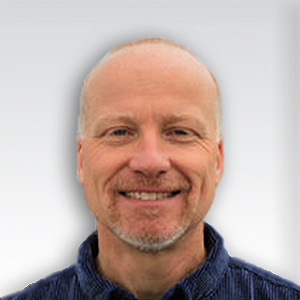 Dean Showalter
A&P / IA, CFI
Dean has been turning wrenches on piston-powered airplanes in the Shenandoah Valley of Virginia for 25 years. He also seeks out inspiring aviation adventures whenever he can. Dean hosts the Airplane Owner Maintenance podcast, which he launched in 2015. He says it's a great source for inspiration and motivation as he gets questions from aviators all around the country and beyond.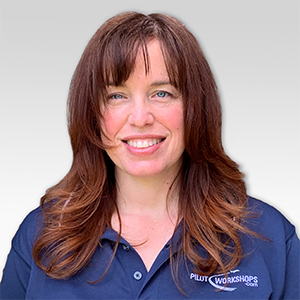 Katrina Linder
Air Traffic Controller, ATP, CFII-MEI
Katrina is an air traffic controller with 14 years of experience in tower, approach, and center on both the east and west coast. She started her career as a pilot and has logged over 5000 hours, including Part 121 and Part 135 flight experience. She returned to General Aviation when she became a controller and is an active flight instructor in a busy metropolitan area when not controlling airplanes from the scope.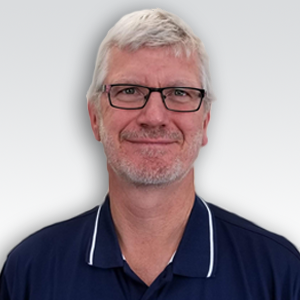 Mike Hart
CFI, Professional backcountry pilot
Mike Hart is a professional backcountry pilot, aviation safety author, aviation advocate and tailwheel instructor. His work is regularly featured in Aviation Safety Magazine, AvWeb, and AOPA's Air Safety Foundation publications. He currently flies a variety of single-, twin-piston and turbo-prop aircraft out of Salmon, Idaho delivering passengers and cargo to small towns and into backcountry airstrips of the largest Wilderness in the lower 48 states.
He first earned his pilot license at the age of 18 and flew his family's 152 off of a pasture in Kansas. After two decades of not flying, he rediscovered aviation and began flying for business and pleasure and eventually chose it for a second career. He has more than 3,000 hours, most of it earned as a mountain pilot. He has served as a District Director of the Idaho Aviation Association, the coordinator of the Idaho Airstrip Network and Idaho Liaison to the Recreational Aviation Foundation.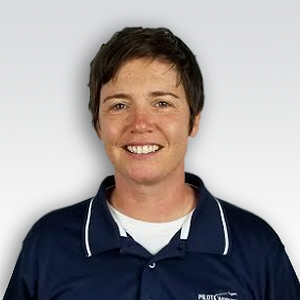 Sarah Fritts
Army Combat Aviator
Sarah is dedicated to helping aviators get better at their craft. Sarah is a West Point graduate and Army combat aviator. She flew the OH-58D during the invasion of Iraq and C-12s in Afghanistan in 2013. She currently flies the King Air 350 out of Portland, OR and is still an active pilot in the Oregon Army National Guard. As an avid aviation blogger, she has written for IFR Refresher, Air Facts Journal and on her own website: ThinkAviation.net. Her articles are focused on providing practical explanations of complex aviation topics.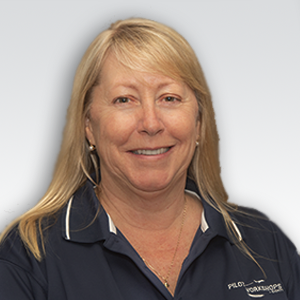 Judy Phelps
National Flight Instructor of the Year 2011
Judy Phelps was the "National Flight Instructor of the year" in 2011 and the 2010 Western Pacific Region FAA Flight Instructor of the year.  Judy's career in aviation started in 1994 when she met and married Clay Phelps, the CP of CP Aviation, located in Santa Paula California. In 2003 she became a Certified Flight Instructor (CFI) and has logged over 10,000 hours.  Judy Specializes in Tailwheel, Aerobatics and Emergency Maneuver Training.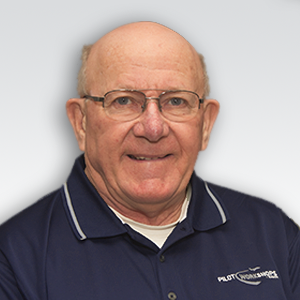 Hobie Tomlinson
National Flight Instructor of the Year 2012
Hobie Tomlinson is a Master Certified Flight Instructor with over 10,600 hours of instruction given, a Designated Pilot Examiner, an FAA Master Pilot and the 2012 FAA Flight Instructor of the Year. As a highly respected professional in Aviation Safety, Tomlinson has developed and managed comprehensive safety programs for permanent fleets at FBO sites and for private aircraft owners and their crews. Having operated an independent flight instruction service, consulted with flight schools, and provided instruction to private individuals, he brings a breadth and depth of knowledge and experience.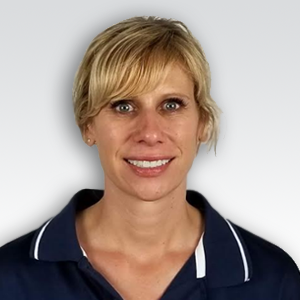 Katie Pribyl
Former Leader of AOPA's Aviation Strategy and Programs division
As the former leader of AOPA's Aviation Strategy and Programs division, Katie was responsible for its You Can Fly program, which focuses on growing and engaging the aviation community, and the Air Safety Institute, which has been providing free resources to help pilots fly safely for more than 60 years. Prior to joining AOPA, Katie earned a degree from Embry-Riddle Aeronautical University and flew the Canadair Regional Jet with Atlantic Coast Airlines/Independence Air. She went on to serve as the director of communications for the General Aviation Manufacturers Association. Her idea of the perfect weekend involves flying her 1956 Cessna 180 Skywagon in her home state of Montana.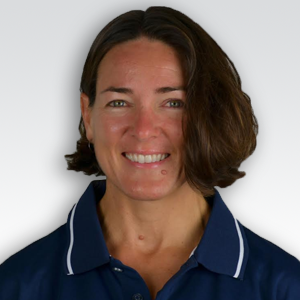 Ivy McIver
ATP with Seaplane, Tailwheel and Formation endorsements
Ivy McIver earned her Private Pilot License in 1998. She holds multiple airman ratings including ATP, ASEL, ASES, as well as Tailwheel and Formation endorsements. She is the owner of a 2001 American Champion Citabria 7GCBC and has accumulated over 4,500 hours of flight time.
Ivy is the Director, SR Product Line for Cirrus Aircraft, overseeing Cirrus' piston product roadmap development and product marketing and is very active in the aviation community.
Sign Up Today And Get Instant Access To The Entire Library Of VFR Mastery
Scenarios Below!
Frequently Asked Questions

If you like this view, VFR Mastery is probably for you.
How do I know if this is for me?
The mental challenge of thinking through these scenarios, and learning tips and techniques from these experts, is time well spent for any aviator. Over 15,000 pilots have joined PilotWorkshops' Mastery programs, so you'll be in good company, and you'll see this reflected in the quality of the comments found in our private discussion forum. Having said all that — the best way to know if it's for you is to try it. You can cancel any time and with this free trial there is no risk.
What if I don't like VFR Mastery?
No problem — you can cancel any time; during the 30-day trial or afterwards. You can cancel by phone, email or on our website. We make it easy  because we only want paying members who really want the training.
What if I forget I signed up?
You can cancel and get a refund; but it will be hard to forget. We'll send you a reminder email 3 weeks into your trial. We also send out two emails per month when we publish new scenarios or quizzes.
What if I miss a month?
No problem. The entire scenario library is available to you at all times during your membership. A "Watchlist" feature lets you keep track of scenarios you want to see, and a "Logbook" tracks your completions.
Will it run on my Computer and iPad?
Yes. VFR Mastery runs on Windows PCs, Mac, iPad, iPhone, and Android devices. The only requirement is an internet connection and a web browser. Over half of our current subscribers watch the VFR Mastery scenarios on their iPads.
Start Your Full-Access VFR Mastery Membership

Your first 30 days are free so you can check it out.
Your credit card will only be charged if you decide to continue beyond 30 days.
We'll send you a reminder email before you are charged.
Cancel anytime online, by phone, or by email. No commitment required.
Price after 30 days: $14/month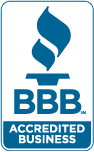 90 Day Money-Back Guarantee!
If you aren't completely satisfied we'll give you a full refund. No questions asked! PilotWorkshops.com has been an A+ rated member of the Better Business Bureau since 2006.

WINGS Approved!
You can earn 3 WINGS credits for each monthly VFR Mastery scenario completed: 1 basic, 1 advanced and 1 master. An easy way to stay current within the WINGS program!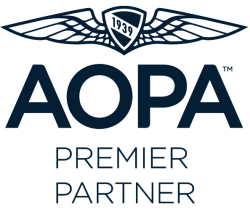 PilotWorkshops is proud to support AOPA and its membership in their mission of advancing the growth and safety of general aviation.