Our Team
Why do our training courses and manuals continue to get national acclaim from industry leaders? Simple — it's the expertise of our instructors. We recruit the best of the best…award-winning flight instructors with decades of experience who love to teach what they've learned. Take a look at their bios below.
We also have a talented team of in-house professionals that produce our online courses, publish our pilot-friendly manuals, support our customers, and keep things running smoothly so we can continue to educate pilots in the most impactful way possible. You can read about our management team below.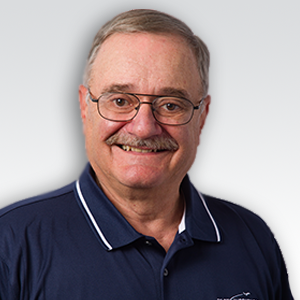 Bob Nardiello
DPE, CFI of the Year
Bob Nardiello was the "Flight Instructor of the Year" in 2004 and "FAA Safety Counselor of the Year" in 2006 for the Windsor Locks Flight Standards District Office. He has over 14,000 hours of total flight experience, with more than 7,500 hours as a Flight Instructor. He currently holds CFI, CFII, MEI, and ATP ratings and serves as a Designated Pilot Examiner. Bob was the Chief Flight Instructor at a Part 141 Flight School and is also a seasoned charter pilot flying a Cessna 421, Citation Ultra and Citation Excel.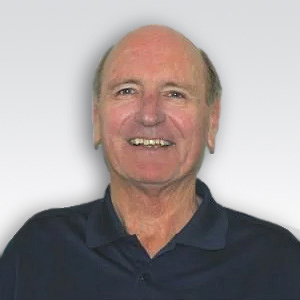 Wally Moran
DPE, NAFI Flight Instructor Hall of Fame
Wally Moran is a retired airline captain and spent much of his career as a training instructor and check airman on aircraft including the Boeing 747 and 767. He has held a flight instructor certificate for over 50 years. He is a Designated Pilot Examiner for gliders and has given over 4500 hours of flight instruction in single engine, multiengine, gliders and seaplanes. Wally has been awarded the FAA Wright Brothers Master Pilot Award and is designated a Master CFI by the National Association of Flight Instructors. In 2017 Wally was elected to the NAFI Flight Instructor's Hall of Fame.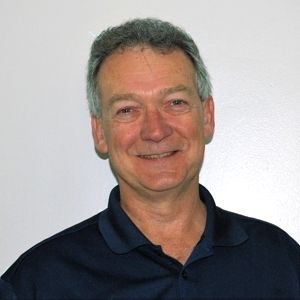 John Krug
CFII, FAA ATC Instructor & QA Specialist
John Krug's 27 years of experience as an Air Traffic Controller combined with his experience as an active flight instructor and charter pilot, allow him to assist pilots in gaining a better understanding of the ATC system and how to best operate in it. While with the FAA, he was an On-the-Job-Training Instructor for new controllers and worked as a Quality Assurance Specialist, responsible for conducting in-flight evaluations of the Air Traffic System and investigating accidents and incidents.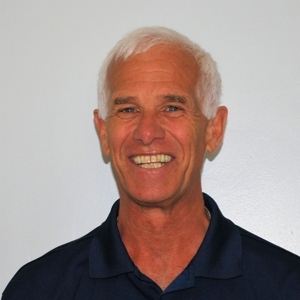 Bob Martens
USAF (ret) Safety Officer, FAA Safety Program Manager
Bob Martens is a nationally known speaker, consultant and aviation safety expert. He retired from the FAA after spending 17 years as a Safety Program Manager. In this role, he delivered hundreds of live seminars devoted to General Aviation safety. Bob retired from the USAF (rank of Colonel) in 2000 after 30 years of active and reserve duty. He was an Aircraft Commander in a C-5A and also served as Flying Safety Officer and Chief of Safety with the 439th AirWing. Bob has logged thousands of flight hours in both military and GA aircraft.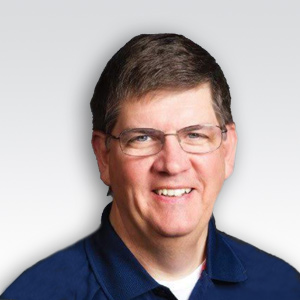 Tom Turner
NAFI Flight Instructor Hall of Fame
Master CFI Tom Turner holds an ATP certificate with instructor, CFII and MEI ratings and has a Masters Degree in Aviation Safety. He was the 2010 National FAA Safety Team Representative of the Year and the 2008 FAA Central Region CFI of the Year and has logged over 2,500 hours instructing. In 2015 Tom was inducted into the NAFI Flight Instructor's Hall of Fame.
Tom was a Captain in the United States Air Force and has been Lead Instructor for the Bonanza pilot training program at the Beechcraft factory. He now directs the education and safety arm of a 9000-member pilots' organization.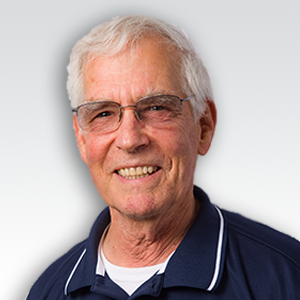 Doug Stewart
National CFI of the Year, DPE
Doug Stewart was the "National Certificated Flight Instructor of the Year" in 2004. A Master Certified Flight Instructor, Gold Seal Instructor and Designated Pilot Examiner – he is based at the Columbia County Airport (1B1) in Hudson, NY.
Doug owns and operates his own flight school specializing in instrument training and has logged over 12,500 hours of dual instruction given, with over 5,700 hours of that being instrument instruction. He regularly gives instruction in aircraft as simple as the J-3 Cub, and as complex as the Piper Malibu / Mirage.
Rod Machado
CFII, ATP, Author and Aviation Speaker
Rod Machado has taught millions the basics of flying through flight lessons, simulation and training materials. Teaching and speaking to pilots in the 50 states and Europe since 1973, he simplifies the complex, makes bland topics interesting and educates with humor.
Flying since age 16, he is a rated ATP with all fixed wing Flight Instructor ratings, he was AOPA's National Flight Instructor Spokesman and a columnist for AOPA Pilot and Flight Training magazines for many years. He has given over 10,000 hours of dual instruction given.
Rod Machado's Private Pilot Handbook and Instrument Pilot's Handbook are used to train pilots in respected Universities, Flight Schools, FBOs and High Schools throughout the country.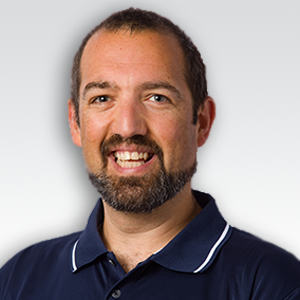 Keith Smith
Founder, PilotEdge
Keith Smith is a highly accomplished instrument pilot and founder and developer of PilotEdge, the award-winning network that provides real (human) ATC interactions for pilots flying and training on flight simulators. This experience gives Keith a unique perspective on what pilots struggle with when communicating. Keith also has deep experience with flight simulators, from the desktop to full-motion sims used in commercial applications.
Keith flys his own Lancair 360 in the Real World IFR and Real World Coast to Coast products and he flies a 172 in Real World VFR. He has logged over 600 hours in his Lancair and routinely flies it in a wide range of weather conditions at airports ranging from 1800 ft non-towered strips to JFK, Atlanta Hartsfield, DFW and everything in between.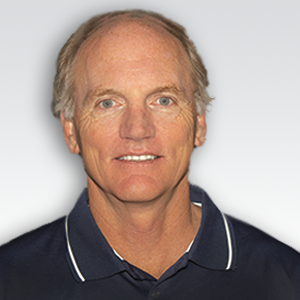 Richard McSpadden
Former Executive Director of AOPA's Air Safety Institute, USAF Thunderbird Leader
Richard McSpadden was the Executive Director of AOPA's Air Safety Institute and an active flight instructor. He held a Commercial certificate with CFII, MEI, SEL ratings and a single-pilot Citation jet type rating. Richard began his GA flying in college and later flew F-15s, F-16s and the Super King Air 300 for the USAF.
He culminated his USAF career as the Commander and Flight Leader of the USAF Thunderbirds.
A native of Panama City, Florida, McSpadden started flying as a teenager and logged over 5,000 hours flying a variety of civilian and military aircraft. He taught his son to fly, instructed his daughter to solo in their Piper Super Cub, previously owned a 1950 Navion that was in his family for almost 40 years, and a Piper Super Cub.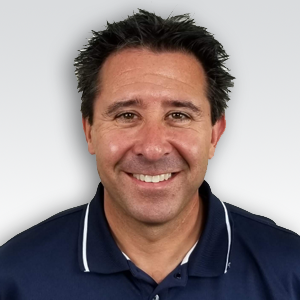 Michael Goulian
Aerobatic Champion & Red Bull Air Racer
Michael Goulian is one of North America's most decorated aerobatic pilots and recognized aviation professionals, starring in air shows throughout the country and having won multiple U.S. Aerobatic Championships and multiple Red Bull Air Races.
In addition to his air show and racing credentials, Michael is a Certified Flight Instructor. A firm believer in scenario based training, Goulian is a Cirrus Standardized Instructor Pilot (CSIP), and regularly traverses the country in a Cirrus SR-22, delivering talks to aviation groups designed to increase the awareness of safety and proficiency amongst the general aviation pilot community. He owns and operates Mike Goulian Aviation in Plymouth and Bedford, MA, which serve as Authorized Cirrus Training Centers.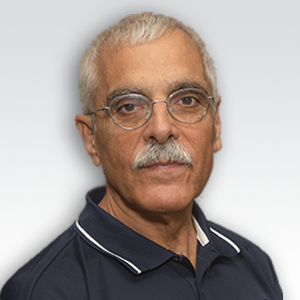 Paul Bertorelli
ATP/CFII, Aviation Writer, Editor
Paul Bertorelli is an ATP-CFII and in addition to instructing, he has been a charter pilot and sometime skydiving aircraft pilot. He's also an experienced skydiver with more than 3,000 jumps. He's currently editor at large for www.avweb.com and has been the editorial director and editor of Belvoir Media Group publications including IFR, Aviation Consumer, Aviation Safety and IFR Refresher. He has produced numerous aviation videos. He lives near Sarasota, Florida.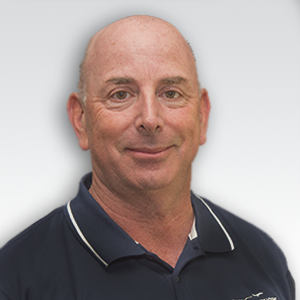 Dave Hirschman
ATP/CFII, Aviation Writer, Aerobatics Instructor
Dave Hirschman is an ATP/CFII who specializes in aerobatic and tailwheel flight instruction. He has provided more than 2,000 hours of aerobatic dual instruction in airplanes including the Decathlon, Pitts S-2B, Extra 300L, Stearman, WACO, and T-6. He has flown piston singles in Alaska, Canada, Greenland, Mexico, and the Bahamas and performed air-to-air photo missions in those places.
Dave is the author of "Hijacked: The Heroes of Flight 705," and he has been on the editorial staff of AOPA Pilot magazine since 2008. He has logged more than 8,000 flight hours in single and multi-engine land and seaplanes. He has a masters degree in journalism from the University of Michigan.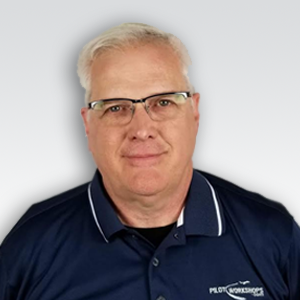 Bruce Williams
CFII, FAASTeam Rep, Aviation Author
Bruce Williams is the owner of BruceAir, LLC, an aviation consulting, training, and pilot-services company based in Seattle, WA. He has been a pilot since the early 1970s, and he is a certified flight instructor and FAASTeam representative in the Seattle area. Today, he focuses on training in technically advanced aircraft (TAA), the Beechcraft Bonanza series, and stall/spin/upset recovery courses in an Extra 300L aerobatic aircraft. He also instructs at Galvin Flying Services at Boeing Field. During a 15-year career at Microsoft, he worked on six versions of Microsoft Flight Simulator. In the 1980s, he edited the Western Flyer (now the General Aviation News). He is also the author of two books about using PC-based simulation to complement flight training, plus many features on a variety of topics for aviation-focused periodicals.  Bruce publishes an aviation blog at BruceAir.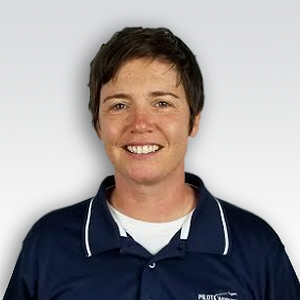 Sarah Fritts
Army Combat Aviator
Sarah is dedicated to helping aviators get better at their craft. Sarah is a West Point graduate and Army combat aviator. She flew the OH-58D during the invasion of Iraq and C-12s in Afghanistan in 2013. She currently flies the King Air 350 out of Portland, OR and is still an active pilot in the Oregon Army National Guard. As an avid aviation blogger, she has written for IFR Refresher, Air Facts Journal and on her own website: ThinkAviation.net. Her articles are focused on providing practical explanations of complex aviation topics.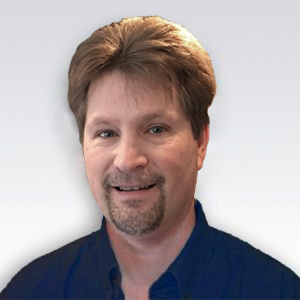 Dr. Scott Dennstaedt
CFII, author & former NWS meteorologist, founder of EZWxBrief
Dr. Scott Dennstaedt is an FAA-certificated instrument flight instructor and former NWS research meteorologist specializing in aviation weather training. He is the founder of EZWxBrief. Scott is the author of The Skew-T log (p) and Me: A primer for pilots  and co-author of Pilot Weather: From Solo to the Airlines and has written over 300 articles for various aviation magazines including IFR, Plane & Pilot, Pilot Journal, Flying, Aviation Consumer and Twin & Turbine magazines.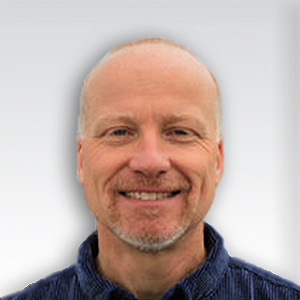 Dean Showalter
A&P / IA, CFI
Dean has been turning wrenches on piston-powered airplanes in the Shenandoah Valley of Virginia for 25 years. He also seeks out inspiring aviation adventures whenever he can. Dean hosts the Airplane Owner Maintenance podcast, which he launched in 2015. He says it's a great source for inspiration and motivation as he gets questions from aviators all around the country and beyond.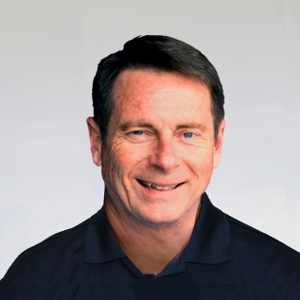 Tom Haines
Editor in Chief, AOPA
Tom Haines was Editor in Chief and Senior Vice President of Media, Communications, and Outreach at AOPA. He earned his pilot certificate in his late teens and has logged more than 4,000 hours in a wide variety of general aviation airplanes. He has a commercial pilot certificate with multiengine, instrument, and seaplane ratings, and holds type ratings in the Eclipse 500 and Cessna CJ business jets and has a second-in-command type rating in the North American B-25 Mitchell. He owns a Beech A36 Bonanza and uses it regularly for business and personal travel.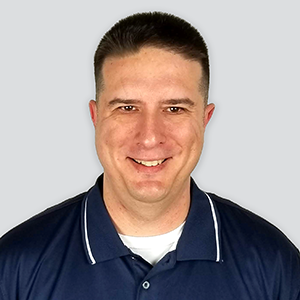 Kevin Plante
FAA ATC Specialist, Commercial Single/Multi Instrument
Kevin Plante has been an Air Traffic Control Specialist for 16 years and has been fully certified in several different towers and TRACONs.  His ATC experience has been in both USAF and FAA facilities.  Kevin currently works at a busy TRACON controlling a wide variety of aircraft into airports of every airspace classification.  Additionally, Kevin has worked with the design and modification of PBN procedures, implementation of new equipment/software into ATC facilities, and On-the-Job-Training of new controllers.
Kevin has been flying since 1997. He flies for personal travel as well as working as a contract pilot for corporate and charter operators.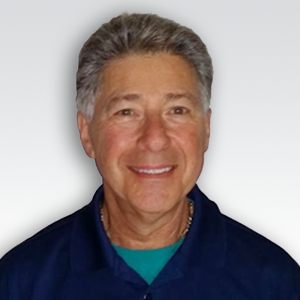 Mark Kolber
CFII & Aviation Attorney
Like many who fly for personal business or pleasure, Mark Kolber came to aviation later in life. Mark had been interested in flying since childhood, but his first three lessons were a birthday gift from his wife, hoping to get it out of his system. She claims she hasn't seen him since.
Thirty years later, Mark is a single-engine commercial pilot and CFI/CFII. He focused early on pilots coming to flying in mid-life as he did, and provided many hours of mountain flight instruction during his 20 years in Colorado. Now primarily involved in transition and recurrent training, Mark brings the perspective of an attorney who has represented pilots, mechanics and businesses in FAA enforcement and other aviation-related matters. He speaks to both legal and pilot groups and is a regular contributor to IFR Magazine.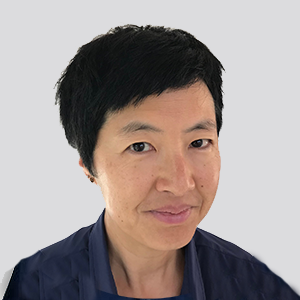 Elaine Kauh
CFII, FAASTeam Lead Representative, Corporate Pilot
Elaine is a six-time Master CFI with over 3800 hours of dual given. She provides instruction in high-performance and tailwheel airplanes, flies corporate aircraft, and presents pilot seminars in collaboration with her FAASTeam colleagues in Wisconsin. She's also a skilled instrument instructor and a contributing editor to IFR magazine. She especially enjoys teaching emergency procedures and training future CFIs, providing stall/spin endorsements in a Super Decathlon.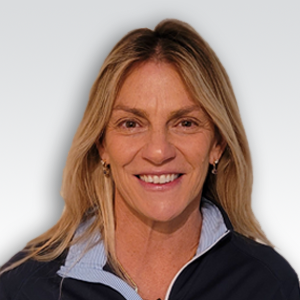 Catherine Cavagnaro
2020 FAA Certificated Flight Instructor of the Year, 2022 NAFI Flight Instructor Hall of Fame
Catherine Cavagnaro (CFI-I, MEI, ATP, DPE) offers spin and aerobatic instruction in addition to her position as Professor of Mathematics at Sewanee. She is a monthly contributor to AOPA Pilot Magazine and serves as a Designated Pilot Examiner for the Nashville FSDO. Catherine is the 2020 FAA Certificated Flight Instructor of the Year and the 2018 FAA Safety Representative of the Year. In 2018 she was inducted into the Tennessee Aviation Hall of Fame.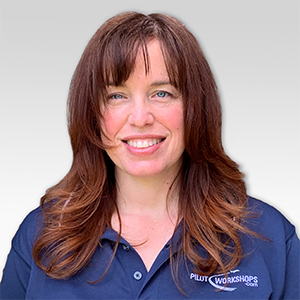 Katrina Linder
Air Traffic Controller, ATP, CFII-MEI
Katrina is an air traffic controller with 14 years of experience in tower, approach, and center on both the east and west coast. She started her career as a pilot and has logged over 5000 hours, including Part 121 and Part 135 flight experience. She returned to General Aviation when she became a controller and is an active flight instructor in a busy metropolitan area when not controlling airplanes from the scope.
Dr. Penny Levin
CFI, Psychologist, and Aviation Speaker
Since learning to fly in 2000, Dr. Penny Levin's goal has been merging her two professional passions—psychology and aviation. She presents nationwide on topics related to flight instruction, flight safety, and pilot mental health. An athlete herself, she is a member of the Olympic Mental Health Registry and is available to members of Team USA to meet their performance and mental health goals. A longtime member of the Civil Air Patrol, Dr.Penny has flown as an instructor, a mission pilot, and a mission pilot instructor. She served as the PA Wing Assistant Director of Safety, responsible for creating an innovative aircrew safety seminar series. She has won numerous awards, including an Amelia Earhart Career Scholarship from the International 99's and a Women in Aviation Achievement Scholarship.
Mark Robidoux
Founder, President
PilotWorkshops.com founder Mark Robidoux holds a commercial pilot certificate with instrument and seaplane ratings and has been flying since 1996. Before starting PilotWorkshops.com in 2005, he spent 18 years in high-tech, working for several of the world's most successful software companies. He held a variety of sales, marketing and product development positions during his career.
While studying for his Instrument rating, Mark noticed there was little proficiency training available for pilots online. Most of the information out there was for student pilots looking to pass their FAA test and check ride. He was convinced there was an opportunity to develop online training courses and products focused solely on pilot proficiency. He used his knowledge and experience developing web technologies and recruited the best flight instructors in the country to develop a series of online training programs that help pilots fly better and safer.
His idea grew into the PilotWorkshops.com products, web site and partner network we have today.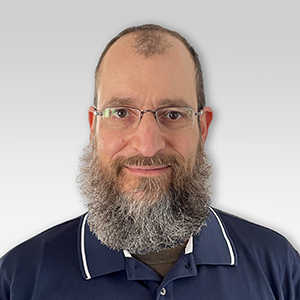 Jeff Van West
Vice President, Product Design and Strategy, CFII
Jeff Van West is PilotWorkshops' Creative Director with the primary responsibility for managing the development and creation of the company's pilot proficiency training programs, including our flagship IFR and VFR Mastery programs.
For 19 years, Jeff ran many noteworthy aviation media projects with his own firm, Van West Communications, including magazines, books, videos and live seminars. Jeff previously served as editor-in-chief of IFR Magazine and co-editor of Aviation Consumer, and his work appears in AOPA Pilot, Flight Training Magazine, Plane and Pilot, and AVweb. He's an experienced CFII/MEI with ratings for single- and multi-engine airplanes, seaplanes, and gliders. Jeff was the creator of the first pilot transition program for new Cirrus aircraft.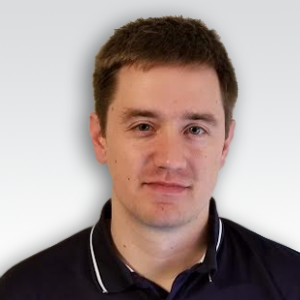 Ryan Koch
Director, New Product Development, CFII
Ryan is responsible for the design and development of our new online training courses and pilot-friendly manuals, and oversees the course development team. He is also an active flight instructor specializing in instrument flight and is a flight simulator expert. He currently instructs out of Wausau, WI and has experience doing remote flight instruction via simulators.
Ryan was the driving force behind the development of several PilotWorkshops online courses, including Instrument Rating Accelerator, IFR: The Missing Lessons, Garmin GTN: Next Level, and Advanced IFR. Ryan is also a contributing expert for PilotWorkshops' IFR Mastery series and is a regular participant in the Instructor's Roundtable. He teaches ground schools, runs ATC communications courses for both IFR and VFR pilots, and has developed curriculum for a variety of IFR proficiency programs, and a simulator-centered high school aviation program.
Mallory Devine
Operations Manager, Customer Service, CFII
Mallory, a CFII with commercial and multi-engine ratings, is responsible for ensuring that our customers receive outstanding support and assistance with all their questions. She also assists on a variety of product development projects.
Mallory graduated from the Flight Operations program at Daniel Webster College in Nashua, NH where she earned a Bachelor's of Science in Aviation. Previously, Mallory was an instructor for East Coast Aero club for 6 years where she taught in 172's, Arrows and Warriors. She most recently was the Manager of East Coast's Nashua office before joining PilotWorkshops.
Jeff Mulligan
Marketing and Technology Consultant
Jeff Mulligan co-founded PilotWorkshops along with Mark Robidoux in 2005. He was responsible for driving our technology direction and overseeing the design and development of our website and training platforms. In addition, Jeff managed our strategic partnerships to expand our online, email, and social media channels to reach as many pilots as possible.
Jeff is currently "semi-retired", having moved out of the day-to-day operations of the company, but still actively consults with the company on a part-time basis on strategic marketing and technology initiatives.
During his 40 year career, Jeff served as Senior Vice President of an ad agency and Vice President of Marketing for two software companies. He has been building websites and developing integrated digital marketing campaigns since 1996.
In April of 2014 we began a substantial commitment to General Aviation by becoming a Premier Partner of AOPA. We believe in AOPA's mission and are honored to support them and to work with their team in helping make aviation safer and more enjoyable.
The PilotWorkshops Tip of the Week, published since 2006, is received by over 200,000 subscribers.