Pilot's Legal Guide: A Pilot-Friendly Manual
Pilot's Legal Guide: A Pilot-Friendly Manual
Plain English guidance on the legal issues that concern GA pilots most.
115 pages—fully illustrated with color photos and graphics

Simple question/answer format

Clear explanations, real-world examples, and legal tips

Digital manual looks great on an iPad; keep it in your EFB app for easy access

Optional spiral bound printed manual

Links to useful reference material
Live The Flying Life You Want … While Staying Out Of Trouble
The rules that affect you as a GA pilot are often confusing. There are regulations, FAA interpretations that clarify those regulations, and opinions written by the courts that explain their decisions in cases involving those regulations. You may be in violation without even knowing it (and unaware of the consequences). Or, you may be cutting yourself short, assuming you can't do things you actually can.
When you have a question, it's not always easy to find the answer. Some issues are so complex, convoluted, or controversial that there can be contrary interpretations—or a lack of any guidance at all. Asking other pilots, your CFI, or the internet is a reasonable way to start. But the answers you'll get aren't always correct. And just finding out which regulations apply to a given situation doesn't give you the full picture.
Our goal was to help pilots understand how the rules actually work. We asked a noted aviation lawyer to make a list of the most frequent questions he's asked by GA pilots. We had him sift through the relevant statutes, regulations, orders, interpretations, forms, opinions, and agreements—so you wouldn't have to. Then, we asked him to explain in plain English what it all means, in a style that's easy to read and easy to understand.
This manual is not just a rehash of what you'll find in the FARs. You'll learn to think about legal issues more effectively, and you'll be better prepared to deal with the legal aspects of any situation you might find yourself in. Whether you're a new private pilot wondering about logging time, an experienced CFI thinking about getting your own insurance, or a renter looking to buy your first airplane, this book will help you make better decisions.
A Fun, Engaging Way To Cut Through The Complexity
The manual makes it easy to find answers to the questions that matter to you most. Related questions are grouped into chapters by topic so you can dive into the subjects that interest you right now, and skip the ones that don't. When you have questions in the future, you'll be glad you have this manual in your library.
Complex legal concepts are broken down into digestible, easy-to-understand pieces. You'll find a summary of each topic, key points to remember, and the most common questions GA pilots ask about that topic. The answers are written in a fun, conversational style, and focus on the useful things that GA pilots need to know. Tips and sidebars provide greater context, explain terms and concepts, and expand your knowledge even further. Footnotes refer you to additional resources if you want to dig deeper.
Examples make it easy (and interesting) to learn how to navigate even the most complicated legal situations. You'll discover why the rules exist, how they apply to specific scenarios, and the best steps to take to get what you want (and avoid what you don't). By walking through the examples you'll learn to see both sides of the issues. You'll learn how the FAA thinks, and how pilots end up on the right side—or the wrong side—of the law.
Questions And Answers … In Plain English
Frequently Asked Questions
Q: Which devices does the digital manual work with?
A: The digital manual is delivered in PDF format and works on any computer or mobile device.
Q: Can I load the digital manual onto my iPad?
A: Yes, the digital PDF is formatted for use on your iPad and can be downloaded in a few easy steps.
Q: What is the format of the printed manual?
A: The printed manual is 8.5 x 11 inches and 115 pages, so it will fit in most flight bags or in the seat pocket of your airplane. It's printed in full color on high quality, durable paper. We take the extra step of adding a spiral binder, and we top it with a clear plastic cover to protect it from weather and spills.
Q: How long does it take to receive a printed manual?
A: We use the US Postal Service to mail all USA orders and they typically arrive within 5 business days. International orders usually arrive within 10 business days (can be longer in some countries). If you order the printed manual, you'll also get the digital version which you can download and start using right away.
Order Today – Two Options
Digital (PDF)
– Quick and easy download
– Looks great on an iPad
$49
Digital (PDF) + Printed Manual
– Add a printed manual (free shipping in USA)
– You'll also get the digital PDF version
$69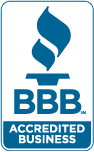 90 Day 
Money-Back

 Guarantee!

If you aren't completely satisfied we'll give you a full refund. No questions asked! PilotWorkshops.com has been an A+ rated member of the Better Business Bureau since 2006.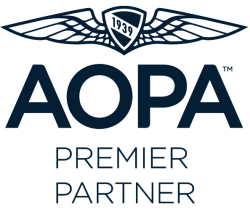 AOPA Premier Partner
PilotWorkshops is proud to support AOPA and its membership in their mission of advancing the growth and safety of general aviation.