Master Your GPS with a Simple, Pilot-Friendly Guide
Manuals available for Garmin GTN 650/750, GNS 430/530, and G1000
Clear, Step-by-Step Instructions Make It Easy!
Our family of "Pilot Friendly" GPS manuals are NOT just rewrites of the manufacturer's manuals. They provide a task-oriented format that focuses on procedures, not "buttonology".
The table-of-contents lists the procedures the GPS unit can perform. Go to that page and the steps are listed 1, 2, 3, etc to complete that task. Simple, Fast and Effective.
Clear, step-by-step instructions.
Task-oriented format
Table of contents makes it easy to find what you need
Fully illustrated with simple diagrams
Spiral bound for convenient use in the cockpit
Bonus digital PDF version to view on mobile devices
Free shipping for all USA orders
How Well Do You Really Know Your GPS?
Let's face it, the training manuals available from GPS manufacturers are less than optimal. It seems much of it is written by and for engineers. They tell you what each button does, but not necessarily the best way to get something done…the right procedure or process.
It's critical to really understand all the GPS procedures that can come up at any time in the cockpit—especially when you are flying IFR. You need to fully understand the capabilities of your GPS and how to get exactly what you need, quickly, when you need it!
Written by Experienced Pilots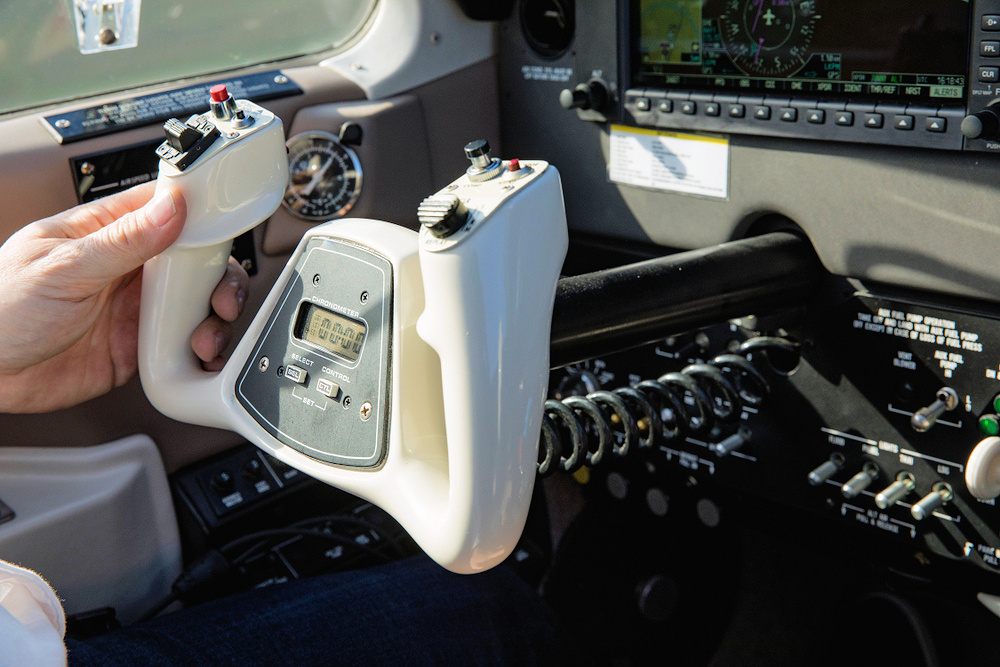 Our GPS manuals are written by a team of highly accomplished CFIs, with decades of experience teaching pilots to fly with advanced avionics.
These CFIs know how pilots use GPS units in real-world situations and organize them with this in mind. They bring a practical usability and efficiency to each manual.
We regularly talk with pilots and customers who have purchased these manuals and have implemented many suggestions over the years to improve them.
Doesn't it make sense to learn from experienced pilots who have spent thousands of hours studying and organizing GPS operations into a simple manual?
Get A Free Digital Version For Your iPad!
"The manuals we looked at were well written and broken up in a fashion that made sense for a pilot using the particular GPS. Most terms were clearly defined, something we appreciate. Because they are written in a how-to, or task-oriented style, we thought they were easier to use than the manufacturer's manuals…"
Frequently Asked Questions
Q. How long will it take to receive my printed manual?
A. We use the US Postal Service to mail all USA orders and they usually arrive within 5 business days. International orders usually arrive within 10 business days (can be longer in some countries).
Q. Do you offer a digital version I can load onto my iPad?
A. Yes, when you order the manual, we will also include a digital PDF that is formatted for your iPad, computer or any other mobile device. You will receive your PDF copy as soon as you order. We provide simple instructions for loading the PDF onto an iPad.
Q. How big is the manual?
A. The manual is 8 1/2 x 11 inches, so it will fit in most flight bags or in the seat pocket of an airplane. We found this size worked well…big enough to be easy-to-read, but small enough to store just about anywhere. It also has a clear plastic cover to protect it from weather and spills.
Order Today For Free Shipping and PDF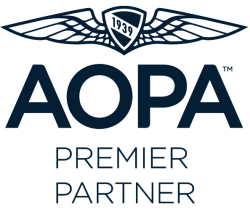 AOPA Premier Partner
PilotWorkshops is proud to support AOPA and its membership in their mission of advancing the growth and safety of general aviation.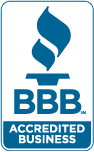 90 Day Money-Back Guarantee!
If you aren't completely satisfied we'll give you a full refund. No questions asked! PilotWorkshops.com has been an A+ rated member of the Better Business Bureau since 2006.