IFR: The Missing Lessons
The best lessons that are often overlooked, glossed over, or forgotten during IFR training
Things You Wish Your Instructor Had Taught You
Too often, IFR training is focused on passing the checkride. We've seen this first hand and confirmed it with thousands of IFR pilots who have purchased our training programs over the years.
Getting the rating is a tall task for the student and CFII alike, so it's no wonder important concepts, techniques and procedures get short-changed during IFR training.
Unfortunately, these missing lessons can make the difference between struggling to fly IFR, and flying with confidence. This video program fills these gaps by explaining the things you wish someone had explained completely in the first place. We cover the things every pilot needs to know to comfortably fly IFR.
Ground Lessons and In-Flight Demonstrations
The missing lessons videos are presented in a simple format. Each video provides a detailed explanation of a specific technique or procedure, then a demonstration on the simulator shows you the technique in practice.
End-to-end flight videos use detailed preflight briefings as a teaching opportunity, followed by analysis of each step of the flight as it happens—all with live ATC communications. This combination of ground lessons and flying in the simulator will help you understand the material at a deeper level.
These missing IFR lessons come from an instructor's experience and perspective. So even if you're a CFI-I there are pro tips and techniques you may never have seen. If you're an experienced instrument pilot, the demonstrations may reveal the fix to a problem that has plagued you for years. If you're a rusty IFR pilot, this is a great first step toward getting back in the clouds, and if you're an instrument student you'll be light years ahead in learning IFR.
While some of this material will be a review, much of it will be new knowledge you'll wish you had when you first got your rating.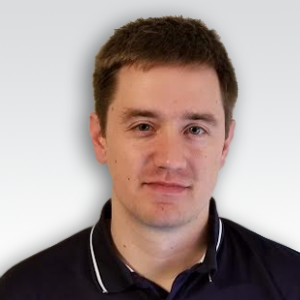 Ryan Koch
CFII, Course Designer/Producer
Ryan works on the course development team at PilotWorkshops and is involved in the design and development of our online training programs. He is also an active flight instructor specializing in instrument flight and is a flight simulator expert. He currently instructs out of Wausau, WI and has experience doing remote flight instruction via simulators.
Ryan was the driving force behind the development of several PilotWorkshops online courses, including IFR: The Missing Lessons and Advanced IFR. Ryan is also a contributing expert for PilotWorkshops' IFR Mastery series and is a regular participant in the Instructor's Roundtable. He teaches ground schools, runs ATC communications courses for both IFR and VFR pilots, and has developed curriculum for a variety of IFR proficiency programs, and a simulator-centered high school aviation program.
"I think everyone preparing for the Instrument Instructor practical test should watch these videos. These are critical concepts that every new Instrument pilot needs to be taught."
Part I: Demonstration Flights of IFR Fundamentals
The pinnacle of instrument training is flying approaches—and that focus can leave core skills shortchanged. If you ever struggle under IFR, the fix is probably one of the items on this list.
Part II: The Best of Groundschool Q and A
Ever notice how the most valuable insights from ground school came from the questions you asked your instructor at the end of class? We collected just those questions and their detailed answers.
Part III: Demonstrations of Setting Up, Briefing, and Executing Approaches
Too many instructors give lip service to briefing approaches, but never demonstrate a practical way to execute the technique in the real world. Here's a briefing method you can actually use demonstrated on three different kinds of approaches.
Part IV: Scenario-Based, End-to-End IFR Flights
IFR in practice all comes together when you experience a flight from the initial clearance through the landing at your destination. These four briefings and flights combine towered and non-towered, rural and urban, on and off-route, and normal plus emergency ops; all with live ATC interaction from startup to shutdown.
"Great video on how to find and use "the numbers" for IFR flying. I wish I had THAT as my first IFR lesson."
Frequently Asked Questions
Q. How do I access the IFR Missing Lessons videos?
A. Your videos are available online via a secure, password protected website. Your videos are available online via a secure, password-protected website. You can watch the videos on any device—Windows PC, Mac, iPad, iPhone or Android. The website has a simple menu structure so you can easily find the segment you want to watch and start it with the click of a button.
Q: Will my online access ever expire?
A: No. Once you register your login credentials, they will never expire. You will always have access to the program.
Q: Can I download the video files onto my iPad?
A: If you have an internet connection, you can watch the videos online without downloading them. However, you can also move the video files from the optional USB drive to your iPad (using your computer and iTunes) which will allow you to watch the videos without an internet connection. We provide step-by-step directions for moving these files to your iPad.
Q. Can I access the videos from more than one computer or device?
A. Yes – with your login info, you can access the site from any device as often as you want for personal use.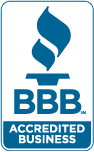 90 Day Money-Back Guarantee!
If you aren't completely satisfied we'll give you a full refund. No questions asked! PilotWorkshops.com has been a A+ rated member of the Better Business Bureau since 2006.

WINGS Approved!
You can earn 6 WINGS credits for completing this program. It's an easy way to stay current and advance within the WINGS program!
Order Today - Two Options
Online Access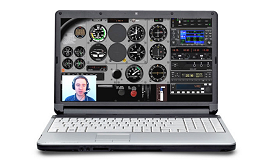 – Get started now with instant online access
– Watch on any computer, tablet or phone
Your Price: $129
Online Access + USB Flash Drive
– Get started now with instant online access
– Watch on any computer, tablet or phone
– Includes USB flash drive with all videos
– Free shipping in USA
Your Price: $149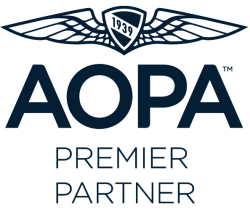 PilotWorkshops is proud to support AOPA and its membership in their mission of advancing the growth and safety of general aviation.