Airplane Engines – A Pilot-Friendly Manual
Airplane Engines: A Pilot-Friendly Manual
Learn how to get the maximum performance, dependability,
and longevity from your aircraft engine.
Covers Lycoming, Continental and most conventional piston aircraft engines

Task-oriented format with step-by-step instructions

Fully illustrated with color photos and graphics

Written for pilots in plain English (not mechanical jargon)

Digital manual looks great on an iPad; keep it in your EFB app for quick access

Optional spiral bound printed manual for easy use in the cockpit
How Well Do You Know Your Airplane's Engine?
Think about the trust you place in your airplane's engine every time you fly. Are you doing everything possible to keep it running at its best? Do you understand it enough to be sure?
Too many pilots unknowingly accept marginal engine performance, or miss subtle clues of an impending problem, because they never had more engine instruction than the POH procedures and what their CFI told them. Or they spend thousands on repairs that could have been avoided had they operated and maintained their engines differently.
According to mechanics interviewed for this manual, most owners don't ask questions about their engines, even when they're uncertain. However, knowledge and communication are the keys to having a productive partnership with your mechanic.
This manual is a solid starting point. It's a way to consider an engine-related task you currently accomplish, and explore possibilities for improvement. Or you may find tasks you've not done before and decide they're something you should be doing. Either way, the investigation alone will get you more involved in the health of your engine.
"This is a wonderful manual. The information is accessible and easy for non-technical pilots like me to understand. I thoroughly enjoyed reading it."
50 Engine Operation and Maintenance Tasks
This manual helps pilots understand engine operation and maintenance at a deeper level. We'll show you the best way to complete each of these tasks, using proven techniques and best practices from leading engine experts.
"As a pilot, you might not read a powerplant textbook, but this engine manual is different … the carefully selected topics, diagrams, special tips, and photos make it a super-helpful and practical resource for pilots."
"This really is the most focused of the DIY tech manuals I've seen. For piston ops, I think every pilot can learn something from this well-done manual. I did."
Frequently Asked Questions
Q. Which engines does this manual cover?
A. The tasks covered are applicable to most conventional piston aircraft engines. Where necessary, some tasks will provide model specific instructions (i.e. Lycoming, Continental, Rotax) or type specific instructions (i.e. high-performance, turbocharged, fuel injected, etc.) if they are different.
Q: Which devices does the digital manual work with?
A: The digital manual is delivered in PDF format and works on any computer or mobile device.
Q. Can I load the digital manual onto my iPad?
A. Yes, the digital PDF is formatted for use on your iPad and can be downloaded in a few easy steps.
Q. What is the format of the printed manual?
A. The printed manual is 8.5 x 11 inches, so it will fit in most flight bags or in the seat pocket of your airplane. It's printed in full color on high quality, durable paper. We take the extra step of adding a spiral binder so it's easier to open and use in the cockpit, and we top it with a clear plastic cover to protect it from weather and spills.
Q. How long does it take to receive a printed manual?
A. We use the US Postal Service to mail all USA orders and they typically arrive within 5 business days. International orders usually arrive within 10 business days (can be longer in some countries). If you order the printed manual, you'll also get the digital version which you can download and start using right away.
Order Today – Two Options
Digital (PDF)
– Quick and easy download
– Looks great on an iPad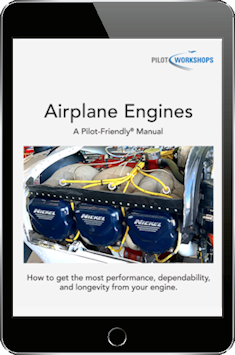 $49
Digital (PDF) + Printed Manual
– Add a printed manual (free shipping in USA)
– You'll also get the digital PDF version
$69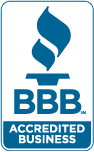 90 Day 
Money-Back

 Guarantee!

If you aren't completely satisfied we'll give you a full refund. No questions asked! PilotWorkshops.com has been an A+ rated member of the Better Business Bureau since 2006.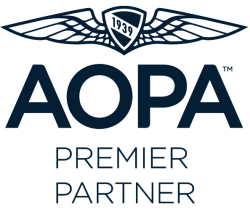 AOPA Premier Partner
PilotWorkshops is proud to support AOPA and its membership in their mission of advancing the growth and safety of general aviation.