March 28, 2014 – Nashua, NH – PilotWorkshops will provide AOPA members with free online access to an extensive library of quality audio and video aviation training programs as a new AOPA Premier Partner, AOPA announced March 28.
The programs, available on the website of the Nashua, N.H.-based firm that specializes in pilot proficiency training products, are designed to help pilots of all levels achieve a higher degree of flight proficiency.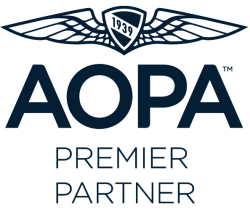 "We are excited to offer additional training resources to AOPA members through this partnership," said AOPA Vice President of Advertising, Partnerships, and Products Carol Dodds.
"Pilots never stop learning and it's great to see an entrepreneurial company like PilotWorkshops prosper in our industry by creating innovative and effective training."
Founded in 2005, PilotWorkshops is best known for its "Pilots Tip of the Week," read regularly by more than 120,000 pilots and available free on its website. The course content is developed by a world-class team of instructors who contribute their knowledge and experience to PilotWorkshops' tips and online training products.
"The support of our customers and subscribers has allowed us to grow to the point where we can now give back to our industry in a meaningful way," said Mark Robidoux, founder of PilotWorkshops. "We look forward to sharing more of our pilot tips and training with AOPA members."
As a renewal gift, AOPA members can visit PilotWorkshops to gain instant access to some of PilotWorkshops training, including programs on Non-Towered Airport Operations, Single Pilot IFR, Takeoffs and Landings, Stick and Rudder Flying, IFR Communications, Weather and Planning, In-Flight Emergencies, and more.