This workshop is from our new "VFR Mastery" monthly program. Follow the steps below to complete it.
VFR Mastery: "Squeeze Play In Arkansas"
VFR into IMC might be the deadliest trap for non-instrument pilots. It's easy to say you'd just turn around, but the reality of cross-country flying is that deteriorating weather lures even the most resolute souls when it occurs slowly, and with tempting options–that can vanish in moments if the conditions are right.
4. Learn From The Instructor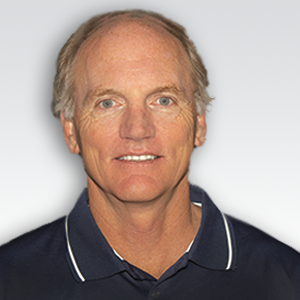 Richard McSpadden is the Executive Director of AOPA's Air Safety Institute and an active flight instructor. He holds a Commercial certificate with CFII, MEI, SEL ratings and a single-pilot Citation jet type rating. Richard began his GA flying in college and later flew F-15s, F-16s and the Super King Air 300 for the USAF.
He culminated his USAF career as the Commander and Flight Leader of the USAF Thunderbirds.
A native of Panama City, Florida, McSpadden started flying as a teenager and has logged over 5,000 hours flying a variety of civilian and military aircraft. He taught his son to fly, instructed his daughter to solo in their Piper Super Cub, previously owned a 1950 Navion that was in his family for almost 40 years, and currently owns a 1993 Piper Super Cub.
5. Listen To The Roundtable
Listen in as our team of instructors discuss and debate the details of this scenario.
6. Join The Discussion
VFR Mastery includes a private discussion forum where our instructors and members share their experiences, answer questions, and discuss how to handle the scenario. No junk – just serious pilots learning from each other and our instructors. Click here for a free trial.