Rod Machado's Takeoffs short
Order this new online course today and save $20.
Rod Machado's "The Art of Takeoffs and Landings"
Improve Your Consistency With Rod's Proven Techniques.
Takeoffs and Climbs
Approaching to Land
The Roundout and Flare
Crosswinds and Slips
Short and Soft Fields
Wind Gusts and Turbulence
Advanced Landing Concepts
Pitch and Power Flying Technique
And much more…
Learn How To Master the Fundamentals
Every flight starts with a takeoff and ends with a landing, yet many pilots lack the fundamentals to do them consistently because they weren't properly taught, or they haven't practiced enough to be proficient.
That's where this course comes in. If you use it to pick up just one useful takeoff or landing technique, it will be worthwhile because you will use the technique over and over.
But (trust me) there are lots of useful techniques in this course. Some of the techniques Rod teaches are unique while others you may be familiar with, but Rod often puts a different spin on them or provides an example that suddenly makes things crystal clear. In some cases, Rod will validate a technique you are already using and that can be just as valuable.
Good takeoffs and landings start with a solid understanding and good technique — and that's exactly what Rod delivers in this course.
Get Tips and Techniques From A True Legend
Rod has seen it all in four and a half decades of instructing, and over the years has developed his signature style of teaching.
If you've seen any of his live seminars at AirVenture, Sun 'n Fun or other aviation venues around the world (they're always packed beyond capacity), you know Rod doesn't just rehash the same old stuff. He has a special way of explaining things that you will only find in his programs.
He can simplify the most complex topic in a way that is refreshingly easy to understand, then share a funny story that will help you remember it. He explains why and how things work, so you'll really understand them, rather than just restating the usual textbook answers.
The lessons in this course can help you develop good technique or correct bad habits you may have developed over the years.
Why not learn from the best? Let Rod be your personal Flight Instructor and coach.
eLearning Format Makes It Fun
Rod's interactive eLearning courses are a great way to learn complex topics in a simple and engaging way. They offer laughs and lightness that will help you learn and retain without the usual drudgery.
The narrated course includes video, animation, graphics and interactive elements. Each of the course modules includes questions to help test your knowledge and reinforce important concepts. Of course, if questions aren't your thing, then simply skip them.
This course runs on a laptop or desktop computer, iPad or Android tablet. All you need is an internet connection and you'll have access to the entire library whenever and wherever you need it.
"This was a great refresher. I was rusty and this was just what just I needed to get going again. I picked up a bunch of new stuff I'll use over and over. A lot of fun and really helpful."
America's Favorite Flight Instructor
Rod Machado
CFII, ATP, Author and Aviation Speaker
Rod Machado has taught hundreds of pilots from the right seat since he started instructing full time in 1973. In fact, he has over 10,000 hours of  dual instruction given! He has also taught thousands of pilots as a classroom instructor, delivering aviation seminars throughout the US, Canada and Europe. This experience gives Rod a unique perspective on the best ways to teach material so his students understand and retain the concepts.
Rod was the AOPA's National Flight Instructor Spokesman for 15 years and has authored over 400 aviation articles in publications like Flight Training and AOPA Pilot.  He co-wrote and co-anchored ABC's Wide World of Flying for five years and was asked by Microsoft to design the lessons and be the CFI voice for MS Flight Simulator, reaching millions of students and pilots. Rod's teaching style simplifies the complex, makes bland topics interesting and educates with humor.
Rod Machado's Private Pilot Handbook and Instrument Pilot's Handbook are used to train pilots in respected Universities, Flight Schools, FBOs and High Schools throughout the country.
This Course Includes 6 Complete eLearning Modules
"Theory is great, but the techniques Rod shows are so useful with things like takeoffs and landings. The cartoon characters and animations he uses makes it interesting and do a great job of showing how to do it right. I'm a fan of Rod's courses and this one doesn't disappoint."
Frequently Asked Questions
Q. How do I access this course?
A. The course is available online via a secure, password-protected website. You can watch the videos on Windows PC, Mac, or iPad/Android tablet.
Q. Will my online access ever expire?
A. No. Once you register your login credentials, they will never expire. You will always have access to the program.
Q. Can I view the lessons on my iPad or mobile device?
A. Yes, the course is optimized for online viewing. You can watch the videos on any device with an internet connection, no downloading required.
Q. Can I access the course from more than one computer or device?
A. Yes—with your login info, you can access the site as often as you want.
Rod Machado's "The Art of Takeoffs and Landings"
— Instant, online access
— Use on Windows, Mac, iPad, Android tablets
90 Day 
Money-Back

 Guarantee!

If you aren't completely satisfied we'll give you a full refund. No questions asked!

PilotWorkshops.com has been a A+ rated member of the Better Business Bureau since 2006.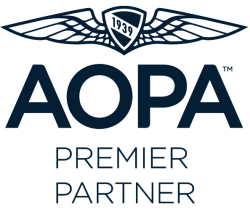 AOPA Premier Partner
PilotWorkshops is proud to support AOPA and its membership in their mission of advancing the growth and safety of general aviation.