Mastering The Skew-T Diagram
Mastering The Skew-T Diagram
Start using this powerful planning tool to predict cloud tops, icing levels, turbulence and convective weather with greater precision and accuracy.
With The Skew-T Diagram, You Can Predict:
Where will the cloud tops be along your entire route?
What will the conditions be above the cloud tops?
Where will the cloud bases be on both stratus and convective days?
Will cumulus clouds stay benign or become thunderstorms?
Where will you find the smoothest ride—and what altitudes should you avoid?
When will fog be unlikely even though the temperature and dewpoint are equal?
When do benign looking stratocumulus clouds have potential for copious icing?
What is the key temperature for assessing the icing risk near a cloud top?
An Online Weather Tool Like No Other
Many pilots have heard of the Skew-T log (p) diagram. Some even know a trick or two for using it. But few have learned to master its full power.
For most pilots, it's a real game-changer. The Skew-T diagram is one of the best kept secrets in aviation and one of the most versatile power tools in the pilot's preflight planning toolbox.
Sure, there are plenty of tools and forecasts to give you a general picture of weather for your flight. But the Skew-T lets you drill down on specific places and altitudes like no other tool to predict cloud bases, cloud tops, cloud layers, turbulence, icing, and thunderstorms with greater precision and accuracy.
For a pilot, learning to read the clues in a Skew-T is akin to being a musician who played by ear before learning to read music.
Start Using The Skew-T Diagram Today
This hands-on course will help you understand and start using the Skew-T in just a few hours.
It starts at the beginning and gives you a solid understanding of the Skew-T, step-by-step. You get all the fundamental concepts first, so you won't be left behind. Then a deeper dive into each part of the tool provides a practical understanding. You'll see exactly how to use it, and how to apply it to your own flight planning challenges.
The course designer and presenter (Scott Dennstaedt) is a pilot, aircraft owner, and CFI – so he uses plenty of relevant examples to make the material more accessible. You'll see real-world examples of what the Skew-T shows and exactly what that equates to on actual flights.
Based on the value you'll get back from this course, it might be one of the best investments of time you make as a pilot.
Learn From An Experienced CFII/Meteorologist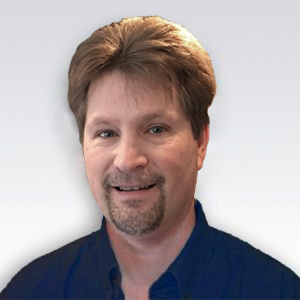 Dr. Scott Dennstaedt
CFII, author & former NWS meteorologist, founder of EZWxBrief
Dr. Scott Dennstaedt is an FAA-certificated instrument flight instructor and former NWS research meteorologist specializing in aviation weather training. He is the founder of EZWxBrief, a co-author of Pilot Weather: From Solo to the Airlines and has written over 200 weather training articles for various aviation magazines including IFR, Plane & Pilot, Pilot Journal, Flying, Aviation Consumer and Twin & Turbine magazines. Scott has logged over 3,500 hours of flight time throughout the United States. 
Course Details
This course was first introduced over a decade ago and has been continually updated — as recently as January, 2023. Because it is delivered online, Scott is able to monitor changes to the Skew-T tools and update the course as needed.
Frequently Asked Questions
Q: How do I access the Skew-T program?
A: Your training is available online via a secure, password-protected website. You can watch it on your computer, tablet or phone. The program has a simple menu structure so you can easily find the segment you want to watch.
Q. Do you have a download option?
A. No, the program is delivered online so it can be updated as changes are made to the Skew-T diagram screens and functions.
Q. Will my online access to the program ever expire?
A. No. Once you register your login credentials, they never expire. You will always have access to the program.
Q. Can I access the program from more than one computer or device?
A. Yes. With your login info, you can access the site from any device as often as you want.
Mastering The Skew-T Diagram
Online Access
– Get started now with instant online access
– Watch on your computer, tablet or phone
Your Price: $119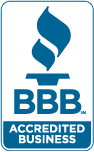 90 Day Money-Back Guarantee!
If you aren't completely satisfied we'll give you a full refund. PilotWorkshops has been an A+ rated member of the Better Business Bureau since 2006.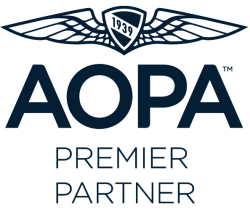 AOPA Premier Partner
PilotWorkshops is proud to support AOPA and its membership in their mission of advancing the growth and safety of general aviation.