Rod Machado's: The Art Of The Instrument Scan
Our special promotion has expired but this product is available at rodmachado.com
Rod Machado's: The Art Of The Instrument Scan
Fly IFR smoother and more precisely
Master traditional instruments and glass panels
Reduce your workload and anxiety in IMC
Learn life-saving techniques for VFR pilots
"There is absolutely no time for a slow instrument scan and my instructors never failed to remind me to "pick up the pace"... Whether you are a professional aviator or not, this course will make a safer and more effective pilot. I highly recommend it."
A Good Scan Is An Important Skill To Have
A good instrument scan is a cornerstone skill for IFR pilots, yet few are taught how to do it properly. As a result, many pilots work way too hard at attitude instrument flying and never develop confidence in their technique. This leads to chasing the needle, altitude deviations, course deviations, s-turns, fatigue, frustration, or worst of all — loss of control in IMC.
VFR pilots also need to develop good instrument scan technique for private pilot certification, flying at night, and flying in low visibility conditions where the horizon is not apparent. VFR into IMC is a leading killer of pilots who don't possess solid instrument scan skills.
It doesn't matter if you are a student pilot or ATP — Rod's instrument scan techniques will help you fly smoother, safer and just plain better! His simple, step-by-step technique is easy to learn and recall when you need it most.
A unique, simple, three-step instrument scan technique.
A no-nonsense way to learn which instruments are primary.
Scanning techniques for both analog instruments and PFDs (primary flight displays).
Flying partial panel and not really missing those missing instruments.
Unusual attitude recoveries made simple.
Tips and techniques to make airplane control on instruments a breeze.
Localizer, VOR and glideslope bracketing techniques.
And much more…
"Rod has a very unique way of thinking outside the "learning box" and breaking things down into much more manageable pieces ... I think he's succeeded at this like no other."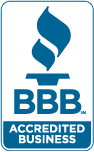 90 Day 
Money-Back

 Guarantee!

If you aren't completely satisfied we'll give you a full refund. No questions asked!

PilotWorkshops.com has been a A+ rated member of the Better Business Bureau since 2006.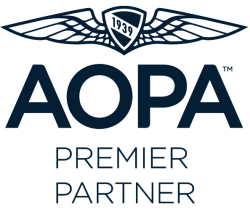 AOPA Premier Partner
PilotWorkshops is proud to support AOPA and its membership in their mission of advancing the growth and safety of general aviation.