IFR Weather Briefings
A new, simplified video guide to weather tools and planning

Learn To Answer These Weather Questions:
If I fly somewhere today, how do I know if conditions will let me get home – 4 days from now?
What do I do when my destination airport has no TAF? The nearest TAF is 25 miles away.
When thunderstorms are in the forecast, how do I pick the best route and alternate airport?
How do I know where rain showers will be, when they will happen, and how severe they might become?
How do I know if light to moderate rain on the NEXRAD is flyable or should be avoided?
How can I predict if a convective cell will move over my destination before I land?
I know G-AIRMETs replaced AIRMETs, but what do they really offer and how do I use them?
Cruising along IFR I heard a controller announce a Center Weather Advisory. What the heck is that?
How do I find the best altitude for the smoothest ride when turbulence is in the forecast?
I know pilots can find cloud bases, tops and icing using the Skew-T. What's the secret?
And more…
Short Video Lessons Get Right To The Point
Most weather books and training programs require countless hours of video or hundreds of pages of text to cover weather theory. Then there are all the weather tools which can be even more daunting to learn. It's no wonder so many pilots lack the skills to conduct a complete and accurate weather briefing before a flight.
We heard from pilots who wanted a simpler weather program, that gets to right the heart of it…
Which tools do I use to answer this preflight weather question?
How do I find what I need quickly using these tools?
That's exactly the focus of this program. It teaches the power-briefing skills every IFR pilot should have, but few do. It details what tool to use with only the bits of weather theory relevant to the specific weather challenge.
If you're new to IFR flying, this information will be gold. If you have lots of experience, you might fill a hole in your knowledge, or discover a new application—or shortcoming—for a tool you already use.
Taught In A Practical, No-Nonsense Style
Jeff Van West
PilotWorkshops Creative Director
You may know PilotWorkshop's Creative Director, Jeff Van West, from our other programs: Real World VFR, Getting Started with Simulation, and IFR Mastery to name a few.
Jeff's ongoing challenge is taking complex topics and simplifying them without losing the critical details. For this course, he took content from CFIIs, pilots, and meteorologist Scott Dennstaedt – and then stripped that content down into short, focused videos, each of which answers a single pre-flight weather question. These aren't the simple questions you can address with a quick check of the weather, either. These are the tough questions—but the ones you really want help answering.
The result is a course that doesn't cover everything weather, yet hits hard on the important briefing skills that Instrument pilots need to possess.
"Thank you, for finally putting together a weather program that doesn't require a meteorology degree to follow. This course goes into the right amount of detail and introduced me to some new tools that I will invest more time in learning."
Course Details
This online program includes 17 video lessons. We provide quick access to all the weather tools covered, and an option to download the videos for offline viewing.
"Well done! I really like the Q&A format...makes it easy to follow. Most of the questions are things I have wondered about or struggled with myself, and it was nice to get simple, straight-forward answers to these questions."
Bonus: "Quick-Start" Videos
We've also included short videos that show you how to get started using the weather tools covered in this program. They highlight the important features and functions you should know how to use. Tools covered include:
Area Forecast Discussion
Convective and TS Outlook
G-AIRMET, SIGMET and CWA
Graphical Forecast for Aviation
Icing Tools CIP FIP
MOS Graphic Tool
Satellite Tools
Skew-T RUC
Frequently Asked Questions
Q: How is this different from other weather programs you have offered?
A: This program is much more condensed, focusing on the critical IFR briefing items and areas where pilots tend to struggle. It addresses the most "frequently asked" questions that Instrument pilots have relative to weather and planning.
Q: How do I access the program?
A: Your training is available online via a secure, password-protected website. You can watch it on any computer, tablet or phone.
Q. Do you have a download option?
A. Yes, we give you the option to download all the videos for offline viewing.
Q. Can I get a USB Flash Drive with the videos?
A. No, because the weather tools are constantly changing, we decided to offer a download option instead. This allows customers access to updates as soon as they are made, and eliminates the problem of having outdated information on a Flash Drive.
Q. Will my online access to the program ever expire?
A. No. Once you register your login credentials, they never expire. You will always have access to the program. (We still provide online access to programs we initially offered in 2006.)
Q. Can I access the program from more than one computer or device?
A. Yes. With your login info, you can access the site from any device as often as you want.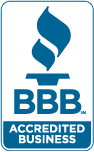 90 Day Money-Back Guarantee!
If you aren't completely satisfied we'll give you a full refund. No questions asked! PilotWorkshops.com has been a A+ rated member of the Better Business Bureau since 2006.

WINGS Approved!
You can earn 3 WINGS credits for completing this program: 1 basic, 1 advanced and 1 master. An easy way to stay current and advance within the WINGS program!
IFR Weather Briefings
– Get started now with instant online access
– Watch on any computer, tablet or phone
Your Price: $49.00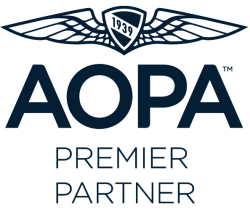 PilotWorkshops is proud to support AOPA and its membership in their mission of advancing the growth and safety of general aviation.