Getting Started With Flight Simulation
A Pilot's Guide To Building Proficiency at Home
"Getting Started with Flight Simulation" is a video training series that walks you step-by-step through the entire process; from choosing a sim that is right for you, to setting it up, and using it sharpen your skills.
This "How To" Video Guide Will Help You: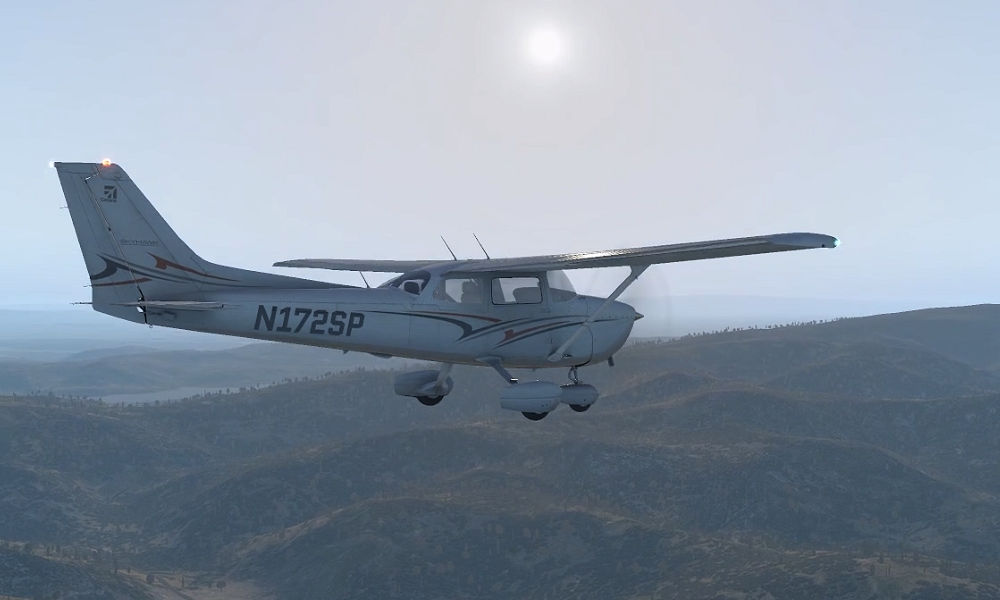 Understand The Latest Trends in 

Home-Based

 Flight Simulation
Choose The Right System With Our Expert Recommendations
Decide Between 

X-Plane,

 MSFS, or Prepar3D
Get the Best Joystick, Yoke, and Rudder Pedals for Your Money
Build a 

Top-Notch,

 Complete System on a Budget
Put Your Sim Together – 

Step-By-Step

Buy a 

Pre-Built

 Sim (Even Easier): Our Top Choices
Configure the Sim To Meet Your Specific Needs
Choose your Airplane and Avionics
Master The Essentials: Expert Tips for Flying Your Sim
Gain Maximum Training Value from Your Sim
Add Realism With 

Add-Ons,

 Gadgets, and Cool Upgrades
Build Proficiency With Our Library of VFR and IFR Sim

 

Flights
Are You Ready To Start Flying At Home?
If you have thought about using home-based flight simulation to sharpen your skills, maintain proficiency, or maybe just have some fun, you aren't alone. In a recent survey we conducted with over 11,000 pilots responding, 24% of pilots are already using simulators, and 38% of pilots who are not yet using a home-based simulator for training would like to. That is a much higher number than we expected.
With the cost of simulators going down, and the functionality and realism exploding, we thought it was a good time to create a program to help pilots get up and running and enjoy the benefits of flight simulators as quickly and easily as possible.
Why People Have Struggled With Flight Simulators
Modern flight simulators are complex – you need hardware, software, yoke, pedals, peripherals, monitors, airplane models, scenery, and many other components to make them work. It can be difficult to figure out what to buy, how to put them together, or even where to start.
If you know what equipment to buy, it can still be difficult to get the sim set up and running the way you want. Then, flying it presents a whole new set of challenges due to the endless number of features, function keys and settings.
Many people try setting up a sim, only to give up out of frustration. Or they make a few flights, then put it in the corner of the room because they get frustrated or hung up on one tech issue.
The important thing is: These are simply hurdles you need to overcome. This program fixes that and gets you flying without frustration.
The Power of Today's Flight Simulators
Today's flight simulators are amazing for their capability, realism, immersion, and training value. They offer a convenient way to build pilot skills and maintain proficiency from the comfort of home.
If you sit down and fly one of the sims we show you in this video series, you will be hooked! We saw it first-hand at our IFR Bootcamps, where pilots flying these sims had the very same experience. In addition to being fun to fly, a personal flight simulator can help you get a new rating, master maneuvers, get comfortable with ATC, learn new procedures, or hone skills you can transfer to the "real" airplane. They also save you time and money spent on traditional flight training.
Enjoy The Fun Without The Frustration
This video program offers step-by-step instructions and expert advice that will help you enjoy the world of flight simulation. We show you exactly what you need to do, and spare you the time and frustration usually associated with getting set up properly.
Our goal is simple: when you're done watching these videos and following our recommendations, you will:
1. Have your own flight simulator fully set up and configured the way you want
2. Get off on the right foot by building a foundation of pilot skills
3. Save yourself a lot of time, money, and aggravation
We walk you step-by-step through the entire process – from choosing to using.
Build ATC Skills And Simulate Workload
If you want maximum realism, we'll show you how to get set up and running with a service that provides fully trained, professional Air Traffic Control through your simulator.
Flying in this network lets you practice real-world radio comms from ramp-to-ramp – VFR and IFR procedures. It's the magic ingredient that brings sims into the real world.
Let These Experts Guide You
We are fortunate to be affiliated with two of the most knowledgeable experts on flight simulation in the industry: Keith Smith and Jeff Van West. You may already know them from our "Real World" training series. They have the unique ability to simplify complex topics and teach in a manner that is both educational and entertaining.
Jeff Van West
In addition to being an experienced flight instructor (with certifications for single- and multi-engine airplanes, seaplanes, and gliders), Jeff is a nationally recognized aviation writer whose work has appeared in AOPA Pilot, Flight Training, Plane and Pilot, AVweb and many other outlets.
Jeff co-authored "FSX for Real World Pilots" (with Kevin Lane-Cummings). The book remains a top seller on simulator-based training eight years after its publication. He was the former editor of IFR magazine and co-editor of Aviation Consumer, led interactive training development for Redbird Flight Simulations, and was the creator of the original pilot transition program for Cirrus Aircraft.
He flies aircraft in his flying club, and "whatever someone else lets him."
Keith Smith
Keith is a highly accomplished instrument pilot. He's also the founder and developer of PilotEdge, the award-winning network that provides real (human) ATC interactions for pilots flying and training on flight simulators. In addition to creating the PilotEdge network, Keith has personally logged more than 9,000 hours on this network providing virtual ATC services to pilots across thousands of simulated instrument flights.
Few people in the world have been able to observe as many pilots using simulators and this experience helps Keith know what pilots need, both in their sim setup and in their sim training.
He flies his Lancair 360 extensively on business (mostly IFR).
Program Details: Here's What You'll Learn
These videos are organized by section and delivered in "bite-sized" training sessions. Keith and Jeff don't teach "theory," but provide practical advice gained from decades of training with flight simulators. They tell you exactly what you need to know, and nothing else.
Hardware
Selecting the proper hardware and peripherals for your sim.
Software and Configuration
How to configure the X-Plane software. These videos will save you days of trial and error.
Sim Essentials
This section teaches the basics of using and manipulating your sim. You'll learn how to control weather, airplane loading, failures, and more.
Flights
Frustration-free sim flying is based on mastering the basics. This section walks you through different phases of flight to gain comfort. Later flights put it all together for a ramp-to-ramp experience.
PilotEdge
The PilotEdge network provides live, human ATC based on FAA standards. Add this to your flights to replicate the procedures and workload of flying with true ATC communications.
Add-ons
There are a variety of software add-ons that can enhance your sim experience. Learn about some of the more useful add-ons, and how to install and configure them.
Frequently Asked Questions
Q. I already have a flight simulator at home, can this program still help me?
A. Yes. You will still derive benefit from the training exercises, even if you are satisfied with your simulator and the way it works. If you are not satisfied with your simulator, this program will help you evaluate your software and hardware, and make a decision on what you need to create a satisfactory and productive training experience.
Q. I have a powerful PC at home that I'd like to use as a flight simulator. Will this program show me how?
A. This program will help you evaluate whether your PC will function effectively under the significant demands of today's flight simulators. Typically, a modern and well-configured "gaming" system has the necessary power and graphics capability to work well. If your hardware is sufficient, this program will help you select peripherals you may need and configure everything properly.
Q. I only have a laptop, but it's a new one. Will that work?
A. Probably not. Unless it is a laptop built for gaming, it most likely will fall short of graphics power and ability to accommodate peripherals. Also, the screen size on a laptop is typically too small for most people.
Q. I'm not a "techie." Can I still make this work?
A. Yes. We've tested this program with pilots who have never set up or used a sim before and by following the videos, they were able to set up a brand new computer with everything they needed to fly productive training flights. Having a sim available to build your own skills and proficiency over the long term is a valuable asset that is worth an investment of some time. We'll take you from zero to hero in your sim!
Q. Which simulation software do you recommend?
A. Keith and Jeff have flown them all, and they recommend X-Plane 11, which is the latest release. They explain why they recommend X-Plane, how to set it up, and provide expert tips to configure it for the most realistic training experience possible.
Q. I recently purchased X-Plane 11. Will this teach me how to use it?
A. Absolutely. In fact, a majority of the videos in this program teach you how to set up, configure, and fly X-Plane in a way that gives you maximum training value.
Q. I have a flight simulator, but it's not built on X-Plane. Will this program still help me?
A. There is some value in seeing how Jeff and Keith use a personal flight simulator for training. However, a majority of the videos focus exclusively on X-Plane and may not have any value if you are not using X-Plane.
Q. I have an older version of X-Plane. Will this program help me?
A. We believe X-Plane 11 is a game changer, so we recommend upgrading. The user interface has completely changed in X-Plane 11, so the videos here may not be as useful with older versions.
Q. How much does a capable simulator system cost including peripherals and software?
A. It depends. If you already have a PC that's powerful enough to run X-Plane 11, you can buy the X-Plane software and a high-end joystick for under $200. If you don't have a capable PC and need to buy everything, you can still get a complete, top-notch system for under $2000.
Q. I use ForeFlight when I fly. Can that be incorporated in my sim?
A. Absolutely. We'll show you how to connect an iPad running ForeFlight (or WingX Pro) to your sim so it provides accurate geographic reference and the info you need to use it as you would in your airplane.
Q. What airplanes are available in the sim?
A. In addition to several models provided with X-Plane, there is a strong third-party marketplace where nearly 2,000 models of aircraft are available for download, many of which are free.
Q. What GPS navigators are available in the sim?
A. Keith and Jeff provide detailed training on the built-in "Garmin-like" GPS navigator as well as plug-ins that give you a more realistic GNS430/530, GTN 650/750 and G1000. Other plug-ins support additional systems, such as the Dynon SkyView.
Q. Can I log flight time in a desktop sim?
A. There are some desktop sims that are FAA-certified, and allow you to log time. These sims typically cost a lot more. We'll share our recommendations and analysis to help you make the decision if a certified sim is right for you.
Q. How do I access the "Getting Started With Flight Simulation" videos?
A. Your videos are available online via a secure, password-protected website. You can watch the videos on any device: Windows PC, Mac, iPad, iPhone, or Android. The website has a simple menu structure, so you can easily find the segment you want to watch and start it with the click of a button.
Q. Will my online access ever expire?
A. No. Once you register your login credentials, they will never expire. You will always have access to the program. (We still provide online access to programs we initially offered in 2006.)
Q. Are you offering a USB flash drive or download for offline access?
A. No. The videos are only available online. Because there are frequent changes to software, configurations, peripherals, etc. we plan to update videos as needed, and that cannot be managed with USB drives or downloads.
Q. Can I access the videos from more than one computer or device?
A. Yes. With your login info, you can access the site from any device as often as you want.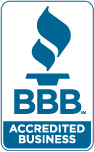 90 Day 
Money-Back

Guarantee!

If you aren't completely satisfied we'll give you a full refund. No questions asked!

PilotWorkshops.com has been a A+ rated member of the Better Business Bureau since 2006.
AOPA Premier Partner
PilotWorkshops is proud to support AOPA and its membership in their mission of advancing the growth and safety of general aviation.
Getting Started With Flight Simulation
– Instant online access to all training videos
– Discounts on the gear we recommend worth $ hundreds
– Library of sim training flights – VFR and IFR
– Online resources and support
YOUR PRICE: $99
Your Price: $99