Advanced IFR Techniques and Procedures Briefing video
Advanced IFR
Watch our instructor demonstrate pro techniques that make instrument flying easier (and safer)
Unlock the Full Power of the IFR System
The IFR system has a wealth of procedures that can make your life easier, if you know how to use them. They aren't overly difficult to understand (or even fly), it just comes down to exposure. That's where this program comes in. We'll walk you through the "advanced" concepts and procedures that are not normally taught during Instrument training, yet are critical for flying IFR in the real world.
By watching our instructor make a series of Instrument flights that incorporate these essential procedures, you will gain a deeper understanding of the IFR system and how it all works together. You'll learn tips and tricks for doing it right…and safely.
This online course includes nine end-to-end flights that explain and demonstrate the following:
Tower Enroute Control (TEC) Routes
Diverse Vector Areas at Non-towered Airports
Custom Waypoints in a GPS Flight Plan (under IFR)
Graphical ODPs
Complex Textual ODPs
Departing No-IAP Airports
Diverse Departures
Standard Instrument Departures (SIDs)
Published Visual Climbs Over Airport (VCOA)
Best Practices For Negotiating With ATC
Vertical Navigation With GPS and Autopilot
Traps With Unpublished Descent Gradients
Standard Terminal Arrivals (STARs)
Cold Temperature Restrictions
Contact Approaches
Radius-to-fix (RF) Legs On Approaches
Hybrid GPS-Localizer Approaches
Circling Approach Survival Secrets
GPS Use On Localizer Back Courses
Localizer Directional Aids (The "other" ILS)
Taxi Hot Spots
And more…
Learn Using Our Proven Method
The end-to-end flight videos start with a detailed preflight briefing as a teaching opportunity, followed by an analysis of each step in the flight as it unfolds. We demonstrate these IFR procedures in a flight simulator, which allows us to zero in on the critical points for the task at hand.
Almost every flight is packed with essential procedures so there's no downtime. Where longer stretches exist, they're edited. However, we demonstrate one of the great secrets of IFR success with GPS and automation: Use the downtime wisely to simplify the busy phases of flight.
Along the way, the instructor provides an explanation of what's happening as he demonstrates each technique and procedure in a way that's easy to understand. He shares helpful tips on using ForeFlight and maximizing the utility of the GPS throughout the flight.
You'll hear all the ATC interactions courtesy of PilotEdge (a service that provides live ATC for flight simulators). This is a critical part of understanding the concepts and techniques covered in this course.
After each flight, the Instructor will debrief to explain what he did, why he did it, and review the key learning points.
This combination of brief-fly-debrief is a proven method to deliver training with improved retention, something we've learned in 15 years of developing online courses.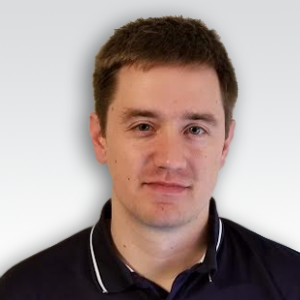 Ryan Koch
Director, New Product Development, CFII
Ryan is responsible for the design and development of our new online training courses and pilot-friendly manuals, and oversees the course development team. He is also an active flight instructor specializing in instrument flight and is a flight simulator expert. He currently instructs out of Wausau, WI and has experience doing remote flight instruction via simulators.
Ryan was the driving force behind the development of several PilotWorkshops online courses, including Instrument Rating Accelerator, IFR: The Missing Lessons, Garmin GTN: Next Level, and Advanced IFR. Ryan is also a contributing expert for PilotWorkshops' IFR Mastery series and is a regular participant in the Instructor's Roundtable. He teaches ground schools, runs ATC communications courses for both IFR and VFR pilots, and has developed curriculum for a variety of IFR proficiency programs, and a simulator-centered high school aviation program.
"I was concerned that the Advanced IFR course would be over my head, but just the opposite. Ryan shows how using the full resources of the system makes IFR flying easier. The explanations were clear and easy to follow. Well done!"
Course Overview
Each flight starts with a detailed briefing where Ryan plans the flight, explains the IFR procedures that will be used, and tells you what to expect during the flight. This includes setup tips for the GPS. Then each flight is shown in real-time with full ATC interaction and instruction as the events of the flight unfold. Finally, there's a short debrief where Ryan addresses a key point or two not covered in real-time during the flight and offers final thoughts.
Frequently Asked Questions
Q. How do I access the Advanced IFR videos?
A. Your videos are available online via a secure, password protected website. You can watch the videos on any device — Windows PC, Mac, iPad, iPhone or Android. The website has a simple menu structure so you can easily find the segment you want to watch and start it with the click of a button.
Q: Will my online access ever expire?
A: No. Once you register your login credentials, they will never expire. You will always have access to the program.
Q: Can I download the video files onto my iPad?
A: If you have an internet connection, you can watch the videos online without downloading them. However, you can also move the video files from the optional USB drive to your iPad (using your computer and iTunes) which will allow you to watch the videos without an internet connection. We provide step-by-step directions for moving these files to your iPad.
Q. Can I access the videos from more than one computer or device?
A. Yes – with your login info, you can access the site from any device as often as you want for personal use.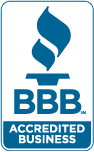 90 Day Money-Back Guarantee!
If you aren't completely satisfied we'll give you a full refund. No questions asked! PilotWorkshops.com has been a A+ rated member of the Better Business Bureau since 2006.

WINGS Approved!
You can earn 6 WINGS credits for completing this program. It's an easy way to stay current and advance within the WINGS program!
Order Today - Two Options
Online Access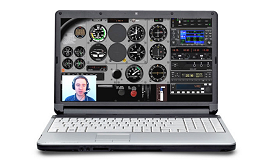 – Get started now with instant online access
– Watch on any computer, tablet or phone
Online Access + Flash Drive
– Get started now with instant online access
– Watch on any computer, tablet or phone
– Includes USB flash drive with all videos
– Free shipping in USA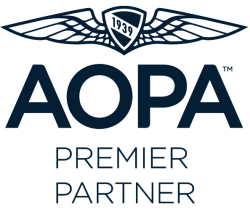 PilotWorkshops is proud to support AOPA and its membership in their mission of advancing the growth and safety of general aviation.