Real World Coast to Coast Registration-only
Tips for Planning A Long Flight
Free course shares tips and tactics for cross-country flying.
Get Instant Access to Expert Briefings, Debriefs and X-Country Flights
Gain valuable knowledge from every briefing, flight and debrief.
Valuable "lessons learned" include:
Long-range, cross-country flight planning
ATC Communications – IFR and VFR
A variety of reroutes and diversions
High-altitude mountain crossings
Radio communication problems in IMC
IFR legs through complex NY and LA airspace
VFR over the Grand Canyon at dusk
A high-density-altitude landing and departure
Fun at LAX: STAR in, SID out (and a flat tire)
Turbulence from winds, mountains, and heavy rain
Various "special flight rules area" transitions
Fatigue, hunger, stress, and potential hypoxia
Breathtaking scenery across the USA
And much more!
Set Up Free Access & Login Anytime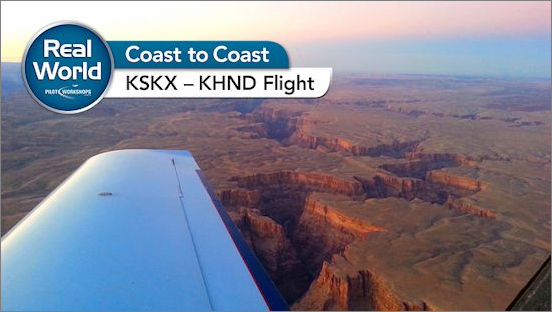 You'll get instant access to the entire online course for free.
We'll also email you the Pilot's Tip of the Week. We respect your privacy and do not share your information.

WINGS Approved!
You can earn 6 WINGS credits for completing the Real World Coast to Coast video course: 2 basic, 2 advanced and 2 master. A simple online form for requesting credit is included on the website.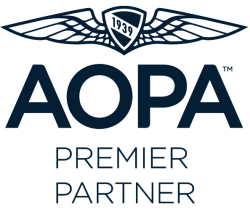 AOPA Premier Partner
PilotWorkshops is proud to support AOPA and its membership in their mission of advancing the growth and safety of general aviation. Your support helps.