Rod Machado's Secrets of Instrument Approaches and Departures
Rod Machado's:
Secrets of Instrument Approaches and Departures
Things Your Instructor Never Told You About IFR Charts and Procedures
Discover The Written Recipe of IFR Flying
IFR flying is like cooking…it's easier if you can follow a recipe. In this case, IFR charts contain all the ingredients you need to fly instrument approaches and departures smoothly and safely. The catch is, much of the information on the charts is cryptic or difficult to decode. In fact, most IFR students can master instrument attitude flying with practice, but many chart details stump even experienced pilots.
In this course, Rod walks you step-by-step through every section of the IFR approach and departure procedure charts, and offers simple tips to help you follow the published procedures. You'll get Rod at his best—having fun and teaching in a way that delivers real results. He'll help you understand instrument procedures at a deeper level, and you'll fly them with a renewed sense of confidence.
eLearning Format Makes It Fun
Instrument flying is complicated. It remains one of the toughest challenges for General Aviation pilots to master. Rod's interactive eLearning course offers laughs and lightness that will help you learn without the usual drudgery.
The narrated course includes video, animation, graphics and interactive elements. Each of the course modules includes questions to help test your knowledge and reinforce important concepts. Of course, if questions aren't your thing, then simply skip them.
This course was designed for iPad, Android tablet device, laptop or desktop computer.
America's Favorite Flight Instructor
Rod Machado
Rod Machado has taught millions the basics of flying through flight lessons, simulation and training materials. Teaching and speaking to pilots in the 50 states and Europe since 1973, he simplifies the complex, makes bland topics interesting and educates with humor.
Flying since age 16, he is a rated ATP with all fixed wing Flight Instructor ratings, he was AOPA's National Flight Instructor Spokesman and a columnist for AOPA Pilot and Flight Training magazines for many years.
Rod Machado's Private Pilot Handbook and Instrument Pilot's Handbook are used to train pilots in respected Universities, Flight Schools, FBOs and High Schools throughout the country.
"I only discovered this course halfway through my IFR training. I had then already completed the full Cessna IFR syllabus. Yet, every session in Mr. Machado's course was full of information I hadn't seen anywhere else. I think I'm finally starting to grasp the big IFR picture. And, as usual, it is all delivered in a light-hearted fashion. Highly recommended for students and seasoned pilots alike!"
Unlock The Secrets Of IFR Charts
Rod breaks down IFR flying into its simplest elements. He starts with IFR charts and translates them to Instrument procedures (step-by-step), offering tips and techniques learned from decades of teaching. Throughout, Rod uses real examples to help you retain the information you've learned.
This course includes eight hours of material—however it is broken into short, stand-alone videos so you can proceed through it at a pace that is comfortable and convenient, easily picking up where you left off.
Eight learning modules with videos and quizzes:
"This video course is fantastic! Rod keeps it interesting and provides a lot of information. Regardless if your an instrument student or a CFII, you will learn something new from this course! I would highly recommend it to anyone!"
Frequently Asked Questions
Q. How do I access this course?
A. The course is available online via a secure, password-protected website. You can watch the videos on Windows PC, Mac, or iPad/Android tablet.
Q. Will my online access ever expire?
A. No. Once you register your login credentials, they will never expire. You will always have access to the program. (We still provide online access to programs we initially offered in 2006.)
Q. Can I download these files onto my iPad?
A. Yes, we provide step-by-step directions. Of course, you can view the videos online on your iPad with an internet connection, so downloading them is optional.
Q. Can I access the course from more than one computer or device?
A. Yes—with your login info, you can access the site as often as you want.
90 Day 
Money-Back

 Guarantee!

If you aren't completely satisfied we'll give you a full refund. No questions asked!

PilotWorkshops.com has been a A+ rated member of the Better Business Bureau since 2006.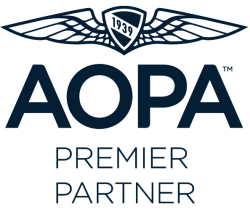 AOPA Premier Partner
PilotWorkshops is proud to support AOPA and its membership in their mission of advancing the growth and safety of general aviation.
This special offer has expired, but you can find this product at RodMachado.com.