IFR Communication – A Pilot-Friendly Manual [just pay shipping]
Instrument Pilots: Get This Manual for FREE (just pay shipping)
Review and sharpen your radio skills

Task-oriented format – what to say when, and where


AIM and FAA-approved radio phraseology

Also the phraseology you're likely to hear in the real world

Table of contents to easily find what you need

Fully illustrated with IFR charts and airport diagrams

Packed with advanced communications tips and techniques

Spiral bound for convenient use in the cockpit

Bonus PDF version to view on your favorite mobile device

Bonus videos will show you every radio call in action
Stop Feeling Intimidated, Start Talking Like A Pro
If you feel intimidated by IFR communications, you're not alone. The IFR system is complex, and the number of radio calls pilots must understand can be overwhelming. That's a problem. There are instrument-rated pilots who avoid flying IFR altogether. Some pilots let mic fright prevent them from getting the instrument rating at all.
This IFR communications guide eases that pain by using the secret to IFR radio work: Virtually all communications follow a script. Once you know the basic script, the variations become simple, and that's how this book works.
Consider it a Field Guide to all the things IFR pilots and controllers say.
"This manual is a goldmine of actionable information that has really helped me work with ATC in different ways. My new found skills from your book have more than paid for the materials in fuel and time saved on the ground and in the air...Thanks again for producing such an awesome product!"

Approved Phraseology AND What You'll Hear In The Wild
The manual includes scripts of the most common, most useful, and most critical IFR radio communications, with examples of what ATC and the pilot say and where they are when they say it. Additional tips and details are provided in sidebar discussions throughout, along with variations of radio calls you will hear in the real world.
On complicated and evolving phraseology like "Climb Via" and "Descend Via", we spoke directly with the FAA staff who wrote the official guidance, and with active controllers in the field.
We put this manual together so you know how it should be done—and understand the non-standard differences you'll find in the real world.
A Quick Reference Guide When You Need It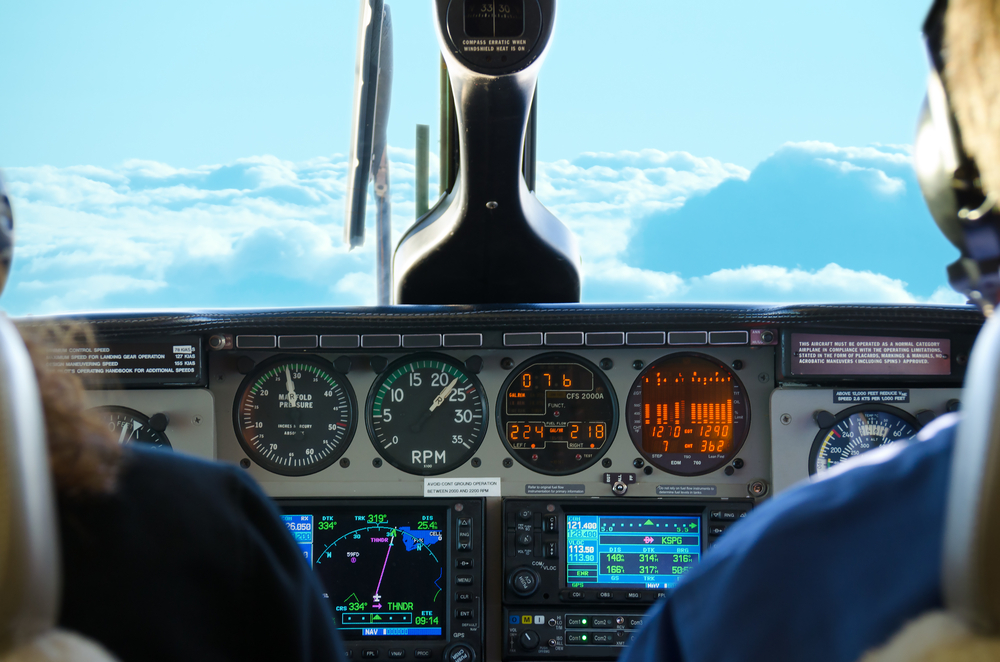 This manual is more than a training tool. It's a handy, quick reference guide you can refer to before or during a flight. For example: What are your best options for requesting a clearance from the non-towered airport you're departing? Just look it up in the table of contents and in minutes you're comfortable with the procedure and ready to go.
The manual makes it easy to find what you need, when you need it.
Keep one copy in your flight bag and another on your iPad.
Videos Show You How It's Done
Some people learn better through reading, while others retain better by watching and listening. Either way, we've got you covered.
We created 82 short videos demonstrating each IFR radio communication in action. These videos are available online, so you can watch them on your computer, tablet or phone. They help you gain a better understanding of where, when and what to say on the radio.
The videos use the same table of contents as the manual, so you can jump right to the video you need.
Manual and Video Samples
Sample manual pages – includes Table of Contents.
Sample video – Request IFR Climb to VFR On Top.
Frequently Asked Questions
Q. How long will it take to receive my printed manual?
A. We use US Postal Service to mail all USA orders and they usually arrive within 5 business days. International orders usually arrive within 10 business days (can be longer in some countries). You will receive your electronic PDF copy as soon as you order.
Q. Can I load the PDF onto my iPad?
A. Yes, the PDF is formatted to be viewed on a computer, iPad, or other mobile device. We provide simple instructions for loading it onto an iPad.
Q. How big is the manual?
A. The manual is 8 1/2 x 11 inches, so it will fit in most flight bags or in the seat pocket of an airplane. We found this size worked well with our other Pilot-Friendly manuals…big enough to be easy-to-read, but small enough to store just about anywhere. It also has a clear plastic cover to protect it from weather and spills.
Q. Will my online access to the videos ever expire? 
A. No. Once you register your login credentials, they never expire. You will always have access to the program.
Q. Can I access the videos from more than one computer or device? 
A. Yes. With your login info, you can access the site from any device as often as you want.
Order Today and Just Pay Shipping
You'll Get The Printed Book, Plus A Digital Copy For Your Computer Or Mobile Device
Just pay $7.50 shipping (in USA)
• Limit one per customer
• Instant access to accompanying videos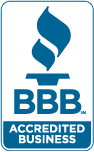 90 Day 
Money-Back

 Guarantee!

If you aren't completely satisfied we'll give you a full refund. No questions asked! PilotWorkshops.com has been an A+ rated member of the Better Business Bureau since 2006.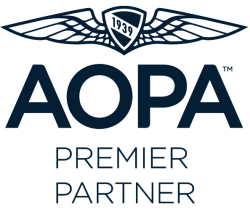 AOPA Premier Partner
PilotWorkshops is proud to support AOPA and its membership in their mission of advancing the growth and safety of general aviation.