Emergency Strategies: A Pilot-Friendly Manual Copy
Emergency Strategies: A Pilot-Friendly Manual
A simplified approach to handling emergencies in an airplane.
129 pages—fully illustrated with color photos and graphics

Scenario-based format with action steps and key skills

Clear explanations, real-world examples, and pro tips

Digital manual looks great on an iPad; keep it in your EFB app for easy access

Optional spiral-bound printed manual
Learn to think better when it matters most
Hoping that an emergency doesn't happen to you isn't a strategy. We created this book to show you just how much control you actually have.
Facing an actual in-flight emergency can be surreal. Sometimes pilots don't hesitate and immediately fall back on their training. But often, gripped by fear, they're reluctant to admit that an emergency is actually happening. Instead of addressing the situation, they waste precious time watching it unfold. What's needed is a way for pilots to mentally practice and build a flexible response to any emergency.
Most books about handling in-flight emergencies focus on procedures. This book is different. In this manual, we group the nearly infinite number of emergency situations into 11 general categories, and present strategies you can use to handle those kinds of emergencies. The goal is to help you build a framework to address each kind of emergency more effectively.
This approach works because successfully resolving an emergency is a process you work through, not purely an exercise in memory recall and action. Memory items, flow patterns and checklists are only parts of the puzzle. You'll learn the most effective mindset for approaching each type of emergency, no matter what specific actions you need to take (given the airplane you're flying, your experience, and the exact situation you find yourself in).
A new way to hone your emergency skills
The manual is visually engaging, and structured to build a new way of thinking about emergencies. For each kind of emergency, you'll learn the action steps to take and the key skills required. Tips and sidebars will expand your knowledge even further.
Example scenarios let you experience different kinds of emergencies. You'll deepen your understanding of each strategy and the best steps to take. You'll see similarities that will make variations in the real world easier to handle. By thinking through the example scenarios, you'll be better prepared to manage your emergency situation to the safest possible outcome.
This manual is not just a rehash of what you'll find in your POH. It's meant to supplement the POH and what you already know. You'll build a framework in which your existing emergency procedures can be even more effective—and the manual provides a template to help you do this. You'll be better prepared to handle the emergencies you've already trained for—as well as ones you've never even thought about before.
Covers the Critical Details of Managing Emergencies
Frequently Asked Questions
Q: Which devices does the digital manual work with?
A: The digital manual is delivered in PDF format and works on any computer or mobile device.
Q. Can I load the digital manual onto my iPad?
A. Yes, the digital PDF is formatted for use on your iPad and can be downloaded in a few easy steps.
Q. What is the format of the printed manual?
A. The printed manual is 8.5 x 11 inches and 129 pages, so it will fit in most flight bags or in the seat pocket of your airplane. It's printed in full color on high-quality, durable paper. We take the extra step of adding a spiral binder, and we top it with a clear plastic cover to protect it from weather and spills.
Q. How long does it take to receive a printed manual?
A. We use the US Postal Service to mail all USA orders and they typically arrive within 5 business days. International orders usually arrive within 10 business days (can be longer in some countries). If you order the printed manual, you'll also get the digital version which you can download and start using right away.
Order Today – Two Options
Digital (PDF)
– Quick and easy download
– Looks great on an iPad
$49
Digital (PDF) + Printed Manual
– Add a printed manual (free shipping in USA)
– You'll also get the digital PDF version
$69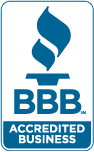 90 Day 
Money-Back

 Guarantee!

If you aren't completely satisfied we'll give you a full refund. No questions asked! PilotWorkshops.com has been an A+ rated member of the Better Business Bureau since 2006.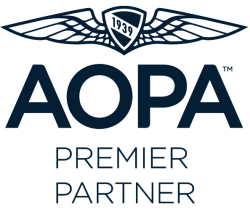 AOPA Premier Partner
PilotWorkshops is proud to support AOPA and its membership in their mission of advancing the growth and safety of general aviation.